Rays pick up David DeJesus' $6.5M option for 2014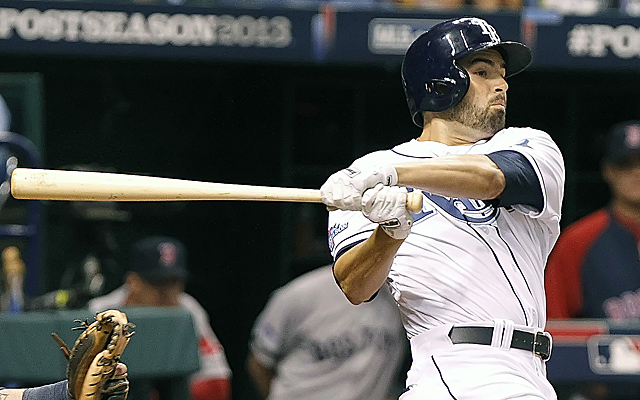 Prior to the 2012 season, outfielder David DeJesus signed a two-year deal with a $6.5 million club option with the Cubs. This past August, DeJesus was traded first to the Nationals and then to the Rays. His option went with him, obviously, and Sunday night the Rays announced that they have picked up the option.
So DeJesus will return to the Rays for the 2014 season. Jon Heyman of cbssports.com is reporting they are working on a multi-year deal with him, too.
DeJesus, 33, hit .251/.327/.402 with 29 doubles, eight homers, 38 RBI and 52 runs in 122 games for the three teams in 2013. For the first time in his 11-year career, DeJesus made the postseason, too, and he hit .333 with a double and RBI in the ALDS round against the eventual champion Red Sox.
DeJesus is a helpful option on defense, as he can handle all three outfield spots.
Obviously the offseason has barely even begun, but at things stand, it appears DeJesus will be either the starter in left field -- beside Desmond Jennings and Wil Myers -- or the fourth outfielder for the Rays in 2014.