Nov. 6 offseason roundup: Angels add Chris Volstad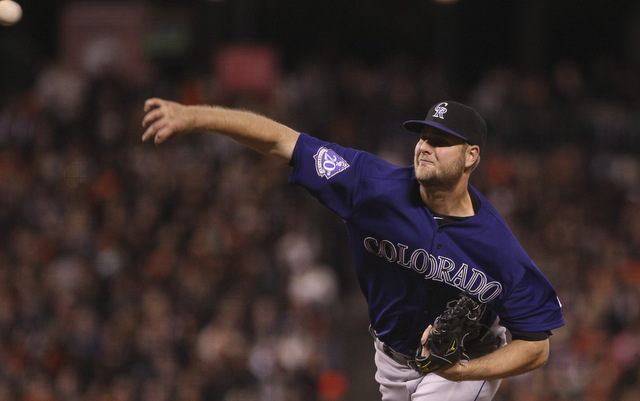 MORE: FA tracker: Position players | FA tracker: Pitchers
Before there can be trades and signings, there must be rumors. The hot stove started to warm up with some good ol' fashioned rumor mongering on Wednesday. There will be plenty more in the coming weeks. It'll be a blast. Here's a recap of Wednesday's action:
EXTENSION
• Rays: Agree to a two-year, $10.5 million deal (plus a club option) with OF David DeJesus.
SIGNING
• Angels: Signed RHP Chris Volstad to a minor-league contract. He allowed 10 runs in 8 1/3 innings for the Rockies in 2013.
RUMORS & SPECULATION
• Cardinals: Could be a good trade partner for the Rangers (and vice versa!).
• Nationals: Looking to trade for an elite starter, but they aren't a good trade fit with the Tigers for RHP Max Scherzer.
• Rockies: Looking to rebuild bullpen with RHPs Brian Wilson, Joe Smith and Jose Veras.