One Piece Away: Contenders with a glaring need to address this winter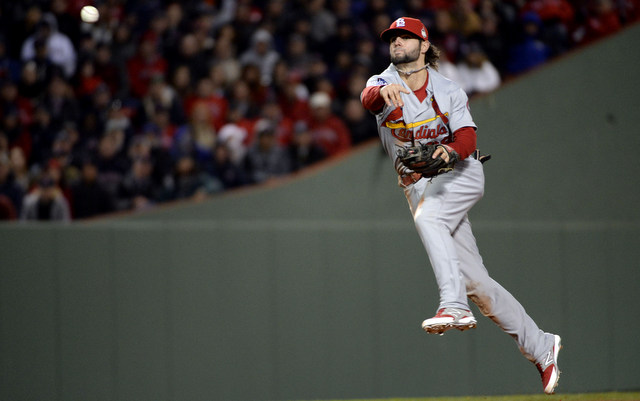 Thanks to the addition of the second wild card and revenue sharing, there are more contenders and more parity in baseball than ever before. Thirteen teams were within six games of a postseason spot on Sept. 1 this year. Last season it was 12 teams. Staying in the race has never been easier.
Several teams are either serious contenders or are on the cusp of serious contention right now, but they have one glaring need at the moment. Addressing that need is surely on the agenda for this offseason. Obviously, no team is ever truly "one piece away" from winning a World Series, but here are five clubs with that one major issue on their plate this winter.
Need: Ace
It goes without saying that every team could use an ace-caliber starter. But the Orioles have almost everything they need aside from a true frontline starter to run out there against Yu Darvish or Felix Hernandez or whoever else in a big game. They have a strong and powerful lineup, plenty of rotation depth and a quality bullpen. Getting that true No. 1 starter would improve their chances greatly. There is no true ace available in free agency, but David Price figures to be on the trade block and Max Scherzer could be available as well. I don't know if the Rays will trade Price within the division, but he would make a ton of sense for the O's.
Need: Leadoff-hitting center fielder
The Reds had one of the best leadoff-hitting center fielders in Shin-Soo Choo this past season, but he's a free agent and could be too pricey for Cincinnati. Top prospect Billy Hamilton might be the next great leadoff-hitting center fielder, though who knows if he's ready to make the jump to the show on a full-time basis in the wake of his stellar pinch-hitting exploits in September. Choo or Jacoby Ellsbury would be ideal, but they might not be feasible this winter. Might I suggest a trade for Brett Gardner or Norichika Aoki instead?
Need: Closer
This should really be an entire bullpen, but every team needs bullpen help in the offseason. Closer is a particularly glaring need in Detroit and there are plenty of options this winter: Joe Nathan, Grant Balfour, Fernando Rodney, Chris Perez ... all free agents. Given their current situation, with a dominant rotation and a powerful lineup, it would behoove the Tigers to go all in on a impact closer this winter even though relievers are the riskiest investment in the game. They're so close.
Need: Shortstop
It's amazing the Cardinals scored 77 more runs than every other NL team despite playing the punchless Pete Kozma every day. The farm system that has everything doesn't have a shortstop but it does have plenty to offer in trades for someone like Troy Tulowitzki or Alexei Ramirez. Stephen Drew and Jhonny Peralta are free-agent options. The Cardinals have the pitching depth -- both in the rotation and bullpen -- and plenty of offense to support a no-hit shortstop, but adding a quality two-way player at the position is the club's only super-glaring need.
Need: Big bat
At 4.29 runs per game, the Rays were ever-so-slighty better than the league average offensively in 2013. They'll have a full season of Wil Myers and David DeJesus next year while losing the production of James Loney, Kelly Johnson and Luke Scott. A big (and preferably lefty) bat to sandwich between Evan Longoria and Myers would fit wonderfully in the lineup, though money is always an issue for Tampa Bay. Kendrys Morales, Curtis Granderson and Choo are probably too expensive, but Raul Ibanez or Michael Morse could be fits.