Nov. 13 offseason roundup: Three signings and rumors galore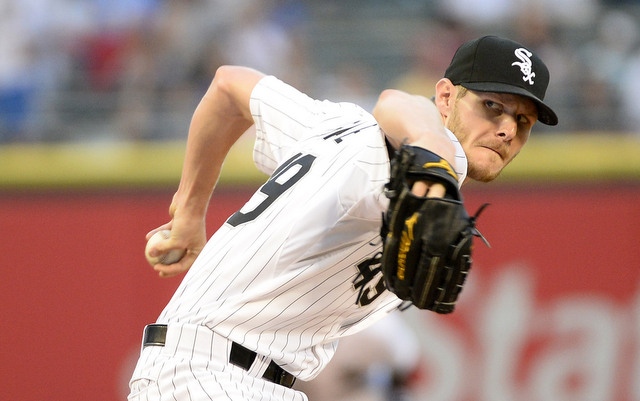 MORE: FA tracker: position players | FA tracker: pitchers
The third day of the GM Meetings brought a little more hot stove excitement than the first two days, including three signings. The meetings conclude on Thursday, but GMs and owners and front office staff will all head back to Orlando in roughly three weeks for the Winter Meetings. That's when hot stove hell breaks lose.
Before we recap the day in news, I implore you to head over to Jon Heyman's blog. He has updates on Jarrod Saltalamacchia, the Yankees and David Freese, the Mets and Jhonny Peralta, the Mariners, the Rangers, J.J. Hardy and Shelby Miller, Mark Trumbo, Ike Davis the Dodgers' outfielders, the asking prices for Ervin Santana and Johan Santana, and a whole lot more. Thirteen (!) posts in all today. Madness.
Now let's recap the rest of Wednesday's news from around the league.
SIGNINGS
• Athletics: Sign IF Nick Punto to a one-year deal worth $3 million with a vesting option.
• Braves: Avoiding arbitration with LHP Jonny Venters, who is returning from his second Tommy John surgery. He signed a one-year deal worth $1.625 million. (Atlanta Journal-Constitution and Sportsnet.ca)
• Phillies: Sign RHP Shawn Camp to a minor league contract. (Heyman)
RUMORS & SPECULATION
• Blue Jays: Teams are showing trade interest in C J.P. Arencibia. Toronto has contacted all of the free agent catchers but has yet to make an offer. (Fox Sports)
• Giants: Looking for starters and have interest in RHP Jason Hammel, but nothing is imminent. (Fox Sports and San Francisco Chronicle)
• Mariners: Have trade interest in OFs Matt Kemp and Dexter Fowler. Those are some ambitious targets. (Fox Sports)
• Mets: Have interest in free agent RHP Alfredo Aceves. He's durable and can fill pretty much any role. Also, he might be crazy. (Boston Globe)
• Phillies: Open to trading OF Domonic Brown, in part due to his poor defense. (Fox Sports)
• Rays: They're seeking a catcher, a first baseman, and a late-inning reliever this winter, among other things. (Tampa Bay Times)
• Rockies: Senior vice president of baseball operations Bill Geivett said SS Troy Tulowitzki is "not going anywhere, period."
• Tigers: Cy Young Award winner RHP Max Scherzer told reporters he is open to signing an extension with the Tigers, but "it also takes two to dance." The team is "gauging interest" in RHPs Doug Fister and Rick Porcello as well. (mLive.com and Fox Sports)
• Twins: They're seeking two veteran starting pitchers, and knowing how they operate, they'll probably be low strikeout, pitch to contact guys.
• White Sox: Will not trade OF Avisail Garcia or LHPs Chris Sale and Jose Quintana. Pretty much everyone else is available. (CSN Chicago)
• Yankees: Will not sign RHP Brian Wilson because he won't shave his beard. They are "close" to re-signing SS Brendan Ryan to a "small" contract. (New York Post)