Possible candidate for next MLB commissioner: Dave Dombrowski?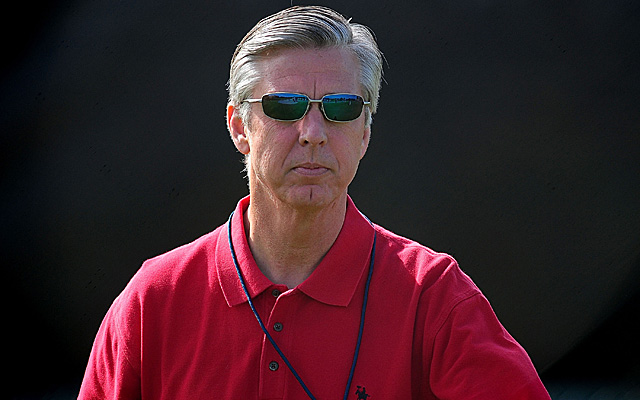 Related: Commissioner Bud Selig to retire after 2014 season
With Major League Baseball commissioner Bud Selig set to step down and finally retire after the 2014 season, baseball will be looking for a new commissioner for the first time in decades. One of the obvious names bandied about early was Joe Torre, but he's publicly said on multiple occasions that he doesn't want the job.
Thus, the replacement for Selig is a bit of an unknown right now. With over a year until the decision ultimately needs to be made -- Selig won't retire until Jan. 24, 2015 -- expect the rumors connecting different names to candidacy to slowly trickle in.
With that in mind, here's one that seems speculative in nature, but could gain steam:
It's been interesting in recent weeks to hear more and more executives speak of the Tigers' Dave Dombrowski as a candidate for Commissioner.

— Buster Olney (@Buster_ESPN) November 26, 2013
Dombrowski is an intriguing candidate. He's only 57 years old, so he could serve for a long time -- so long as everyone wants him around -- and I think that's in the best interest of baseball.
He's also a great baseball mind, having worked in the game since 1978. He began with the White Sox as an administrative assistant and worked his way up the chain until he was an assistant general manager in 1986. He then stocked the farm systems of the early '90s Expos and late '90s/early 2000s Marlins as general manager before taking the helm of the Tigers in 2002.
Under Dombrowski, the Tigers transformed from a laughingstock to a World Series contender in 2006 and then again the past three seasons.
Obviously, many more names will be thrown in the discussion here in the next 13 months and change -- unless MLB makes the decision early -- so don't consider this much more than a discussion point right now.