All you need to know: MLB rumors, news roundup for Dec. 1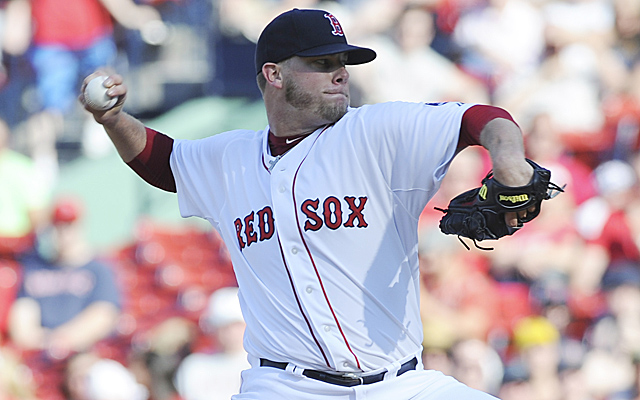 MORE: FA tracker: position players | FA tracker: pitchers
OK, so we're through an unbelievably slow Sunday. Expect things to remain slow this week with the Winter Meetings taking place the second week of December.
One item of note is that Monday is the deadline for clubs to either tender contracts to arbitration-eligible players or non-tender them. A non-tendered player would then become a free agent. The overwhelming majority of the players eligible for arbitration will be tendered contracts, but fringe big-leaguers could be non-tendered.
Anywho ...
•The Red Sox are going to tender a contract to reliever Andrew Bailey, reports Joel Sherman of the New York Post. Bailey was definitely a non-tender candidate due to history injury and performance issues of late. Instead, it appears the Red Sox wish to retain Bailey.
•The Twins are "making progress" on on bringing back catcher A.J. Pierzynski and are also trying to re-sign starting pitcher Mike Pelfrey, according to LaVelle Neal of the Star Tribune.
•Cubs starter Jeff Samardzija has been said to be on the trading block, but Nick Cafardo of the Boston Globe reports that the Cubs would prefer to sign him to a contract extension. This is in line with where things have been for a while. The Cubs will try to work out an extension with Samardzija, but if they can't come up with a deal to their liking, they will try to trade him.
•The Rays are ready to turn their attention to filling the first base vacancy left by departing free agent James Loney, per tampabay.com. Some trade candidates mentioned in the article are Mitch Moreland, Logan Morrison and Mark Trumbo while cheaper free agent options would be Justin Morneau, Corey Hart, Mark Reynolds or possibly bringing Loney back.
•The Indians are expected to tender a contract to outfielder Drew Stubbs, per the club's official website.
•White Sox catcher Tyler Flowers is a non-tender candidate. If he is non-tendered, the Mets will likely be in on the bidding to land him as a backup catcher, per Mike Puma of the New York Post.