Mariners make it easy for Yankees to say goodbye to Robinson Cano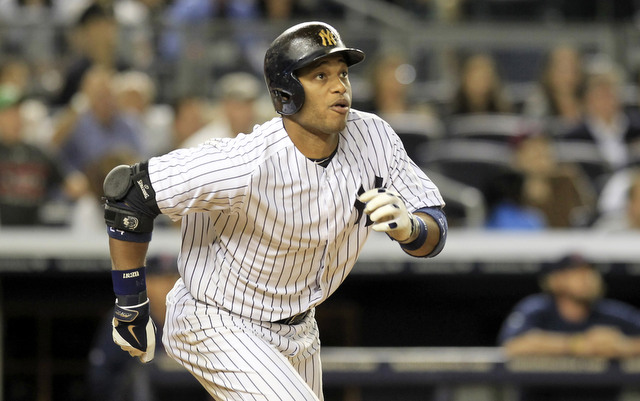 DAYN PERRY: Are the Mariners now a contender? | What's next for Yankees?
Much of Friday morning was spent wondering "will they or won't they?" Will the Mariners offer Robinson Cano that tenth guaranteed year? Will the Yankees actually let their franchise player walk away? The answer to both questions was yes. Seattle eventually relented and landed the winter's best free agent.
Wooing Cano away from New York was not cheap. The Mariners agreed to pay him a whopping $240 million across those ten years, making it the fourth largest contract in baseball history. The Yankees' final offer was reportedly seven years and $175 million, or $65 million less than Seattle's offer. Since there is no state income tax in Washington, Cano will take home an even bigger chunk of his contract as well.
Topping the next highest bidder by more than 35 percent is usually really bad business, especially when talking about a nine-figure deal. The Mariners made it impossible for Cano to say no to their offer because they had too. The team is not very competitive and Safeco Field, while gorgeous, is not exactly a hitter's paradise. Big bats like Justin Upton (who used his no-trade clause to block a move to Seattle) and Josh Hamilton turned them down just last winter.
The Mariners weren't going to land Cano if they outbid the Yankees by only $5 million or $10 million. They had to blow the Yankees' offer out of the water and they did. As a result, Seattle made it easy for New York to walk away from their superstar. The Yankees are still feeling the burn of Alex Rodriguez's ten-year contract -- A-Rod and MLB are fighting in court for cryin' out loud -- and they didn't want to do that again, hence a maximum seven-year offer.
Even though they've already signed Brian McCann and Jacoby Ellsbury, the Yankees will be worse off without Cano in 2014 and several years into the future. He's the best second baseman in baseball and thus irreplaceable. Losing a player of that caliber is usually not something the game's richest team would allow to happen -- heck, I thought they would step up and ultimately match whatever offer Cano received, and I'm sure many of you did as well. I still find it hard to believe they didn't.
By topping the next highest bid by $65 million, the Mariners made it very easy for the Yankees to walk away. A no-brainer, even. The sting of letting him walk away is significantly less than what it would have been had Cano taken, say, eight years and $190 million from Seattle. The Mariners were desperate to add an impact hitter and they had to overbid to get one. That desperation led to the huge offer, and that huge offer makes this bitter pill a little easier to swallow for the Yankees and their fans