All you need to know: MLB rumors, news roundup for Dec. 6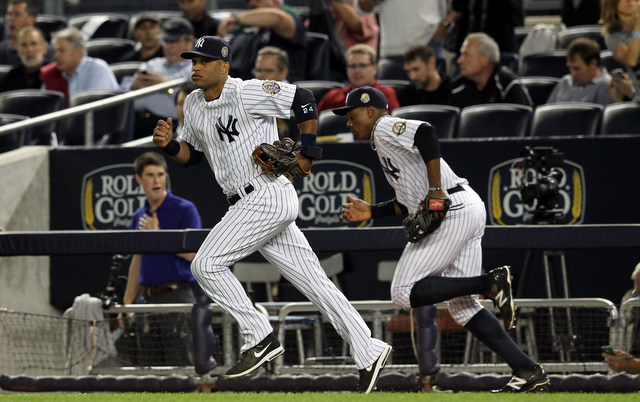 MORE: FA tracker: position players | FA tracker: pitchers
Holy moly, what a whopper of a day. There were 10 free agent signings on Friday, half of which were worth at least $30 million total. That includes the fourth largest contract in baseball history. Teams just aren't waiting around this winter, they're acting early.
Here is a recap of every move that went down on Friday as well as some other fun hot stove talk.
SIGNINGS
Astros: Agreed to a three-year contract worth $30 million with RHP Scott Feldman. He instantly becomes their ace.
Mariners: Agreed to a ten-year, $240 million contract with 2B Robinson Cano. The two sides reportedly broke off talks due to excessive demands before getting back together to hammer things out. (Jon Heyman)
Marlins: Agreed to sign 1B/OF Garrett Jones to a two-year deal worth $7-8 million. That frees up incumbent 1B Logan Morrison for a trade.
Mets: Agreed to a four-year deal with OF Curtis Granderson that will pay him $60 million total. It's the largest contract the team has given out in four years under GM Sandy Alderson.
Nationals: Agreed to a two-year, $10.75 million contract with OF Nate McLouth. He'll be a heavily-used fourth outfielder. The deal includes an option for a third year.
Orioles: Agreed to terms with RHP Ryan Webb. He gets a two-year, $4.5 million pact after being non-tendered by the Marlins.
Rangers: Agreed to sign C J.P. Arencibia. It's presumably a one-year contract after he was non-tendered earlier this week.
Red Sox: Agreed to re-sign 1B Mike Napoli to a two-year, $32 million deal. He reportedly turned down a three-year offer to return to Boston.
Yankees: Agreed to sign OF Carlos Beltran to a three-year, $45 million contract and RHP Hiroki Kuroda to a one-year, $16 million contract. They're expected to do even more after losing Cano.
RUMORS & SPECULATION
RHP Jim Johnson: Asked for a four-year contract worth $45-50 million during extension talks with the Orioles earlier this offseason. He has since been traded to the Athletics. (MASNSports.com)
Cubs: Looking at RHP John Axford as a potential closer candidate. He was non-tendered by the divison rival Cardinals earlier this week.
Indians: Their "focus right now is pitching," said GM Chris Antonetti to reporters. "We're still focused on trying to improve our pitching alternatives." (Cleveland Plain-Dealer)
Phillies: Open to trading RHP Jonathan Papelbon. They've been looking for bullpen help all offseason, so presumably they want to shed some salary.