Team president says Rakuten still undecided about posting Tanaka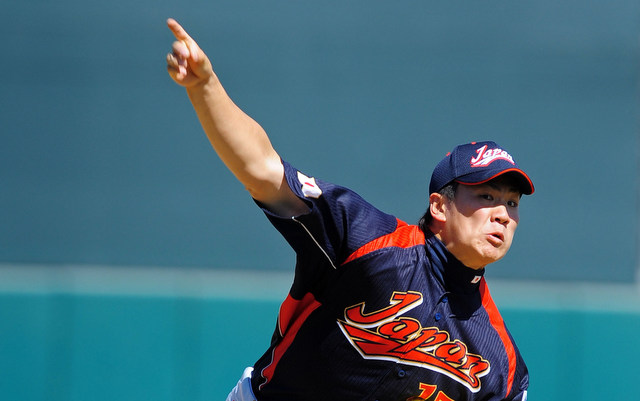 MORE: FA tracker: position players | FA tracker: pitchers | Winter Meetings updates
Rakuten Golden Eagles team president Yozo Tachibana and assistant GM Aki Sasaki told reporters at the Winter Meetings that no decision has been made about Masahiro Tanaka's future. They are still undecided about whether to post their ace in the wake of the posting system changes.
"I don't know if $20 million is fair value for this kind of trade," said Sasaki, referring to the new limit on bids. "[Tanaka's] dream was to play in the States."
Both Tachibana and Sasaki said they will speak to Tanaka next week back in Japan before making a final decision about whether to post him. The right-hander is still two years from free agency, so they have the option of keeping him for 2014 and posting him next winter.
MLB and NPB have reportedly agreed in principle to the new posting system, though it must still be approved by MLB's executive council. Under the new system, the NPB team sets a posting bid limit ($20 million max.) and any MLB team that bids that amount can negotiate with the player.
The Yankees, Dodgers and Cubs are among the teams expected to pursue Tanaka.