2013 Winter Meetings: Thursday's hot stove news, rumors roundup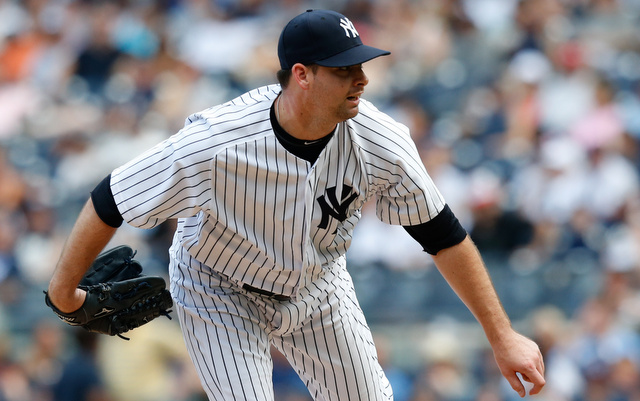 MORE: FA tracker: position players | FA tracker: pitchers | Winter Meetings updates
The 2013 Winter Meetings are over, and, frankly, they were a bit of a letdown. There was no blockbuster trade or major free agent signing, just some smaller but still notable moves. Make sure you check out our full Winter Meetings wrap-up for a breakdown of the week.
Thursday's hot stove action started with the Rule 5 Draft, during which only nine players were selected. That's the fewest in 15 years. Four notable free agent signings and two minor trades headlined the rest of the day as teams and executives fled Orlando. Here's a recap of the Thursday's news and rumors.
SIGNINGS
Giants: Agreed to a one-year contract worth $6 million with 1B/OF Mike Morse. He's expected to play left field primarily.
Phillies: Agreed to sign RHP Roberto Hernandez, formerly known as Fausto Carmona. It's a one-year deal.
Pirates: Agreed to re-sign SS Clint Barmes. It's believed to be a one-year contract.
Rangers: Signed 3B Kevin Kouzmanoff, UTIL Brent Lillibridge, RHP Armando Rodriguez and IF Josh Wilson to minor league contracts with invitations to spring training, the team announced.
Tigers: Agreed to a one-year, $2.5 million contract with RHP Joba Chamberlain. He'll join their setup crew.
TRADES
Cubs: Acquired OF Justin Ruggiano from the Marlins for OF Brian Bogusevic. Both teams get a platoon bat.
Orioles: Acquired C David Freitas from the Athletics as the player to be named later in last week's Jim Johnson trade, the team announced.
RUMORS & SPECULATION
RHP Grant Balfour: The Orioles prefer to sign him to a two-year contract and not something longer. (Jon Heyman)
RHP Joaquin Benoit: Both the Padres and Indians are making a strong push to sign Benoit. They've both offered two years and $14+ million. (Yahoo! Sports & ESPN)
Blue Jays: Briefly talked to the Royals about a trade involving DH Billy Butler. Talks never moved beyond the discussion phase. (Globe & Mail)
Braves: Interested in trading for RHP Jeff Samardzija. They're looking to replace Tim Hudson near the front of the rotation.
Cardinals: Have discussed 2B Brian Roberts. They are wary of his injury history, however. (St. Louis Post-Dispatch)
Mets: Met with the Brewers about a trade involving 1B Ike Davis. Milwaukee lost out on Corey Hart on Wednesday ... Next move will be to look for a young shortstop because they believe they'll have to overpay SS Stephen Drew to keep him away from the Red Sox. (Fox Sports)
Nationals: Will focus on signing RHP Jordan Zimmermann and SS Ian Desmond to long-term contract extensions. They've already handled most of their offseason business. (Washington Post)
Reds: Interested in IF Omar Infante, but they would have to trade Brandon Phillips to make room before signing him. (USA Today)
Rockies: Close to signing LHP Boone Logan to a multiyear contract. It could be in the three years, $15 million range.
Twins: "Working hard" to add a starting pitcher. Bronson Arroyo, Mike Pelfrey, Matt Garza and Paul Maholm are among the guys they have interest in. (New York Post & ESPN)
Yankees: Offered Infante a three-year contract. He is looking for four guaranteed years, however.