PHOTO: Jim Edmonds seems to be enjoying retirement
MORE: Max Scherzer and his championship belt
Jim Edmonds over the course his 17-year career spent mostly with the Angels and Cardinals cobbled together a credible Hall of Fame case. On this day, though, that's not what's important.
What's important, as this image courtesy of Matt Sebek proves beyond assailing, is that Monsieur Edmonds in the course of his leisured retirement seems to have run across the cheat codes to the Good Life.
Bear inferior witness: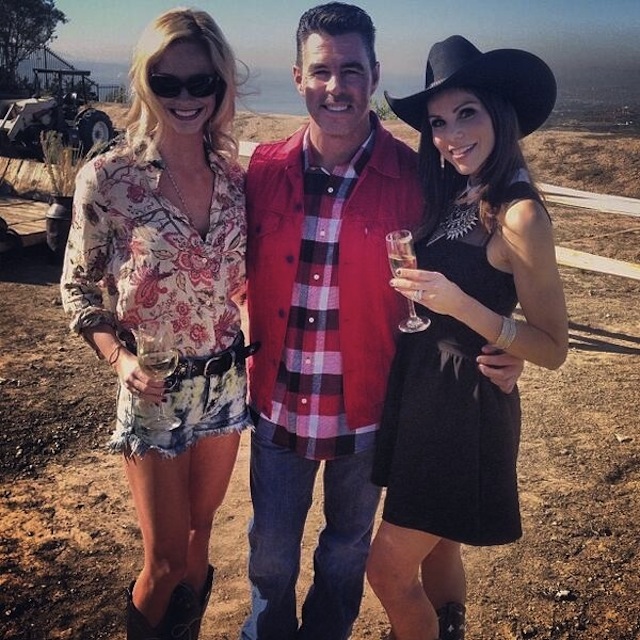 It has been said that gentlemen prefer blonds. The reality, though, is that a gentleman's right arm prefers blonds. The portside, you see, has a rather different palate. After all, a gentleman contains multitudes.
The question, however, remains: What's more perfectly lustrous, the life and meanderings of Jimmy Good Times or his hair?
Yes, is the answer.