Pete Rose makes misguided comments on concussions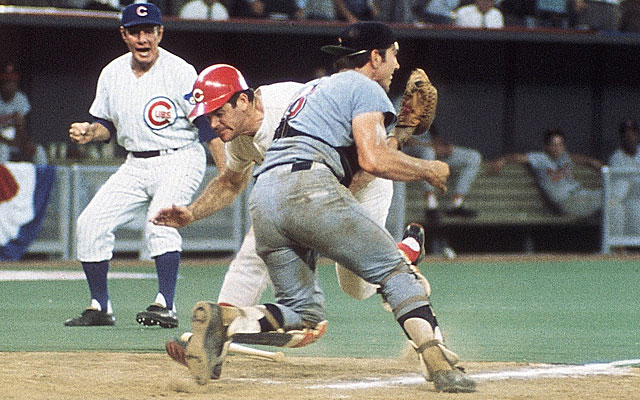 Fresh off the heels of learning Ryan Freel committed suicide last December while suffering from CTE, we have this nonsense from Reds legend Pete Rose as he continues to try and defend the right of the baserunner to plow over the catcher at home -- like when he trucked Ray Fosse in the 1970 All-Star Game.
Via MLB Network radio (full audio available)
"Doesn't it seem like with all the concussions being reported in the world of football and hockey that baseball's kind of overreacting. I mean, you guys probably know more about this than me, but name me a catcher in the last 10 years that's got a concussion."
Now, Pete didn't specify that the concussion happen during a collision. He just wants us to name him a catcher in the past 10 years who has suffered a concussion.
I'll just limit the scope to this past season and only go off the top of my head: Alex Avila, Joe Mauer, Salvador Perez, David Ross.
That's four in the past year and it's not all of them. There are more. Even if the catcher didn't suffer the concussion due specifically to getting bowled over at home plate, it's obviously an increased risk. Even those who disagree with the rule change would have to concede that.
If you want to defend catcher collisions at home plate, I'm OK with it as long as you have a decent argument (slippery slope, tough to enforce, just enforce obstruction as the rule is already written, etc. could all be at least reasonable), but at least make an intelligent and salient argument. Screaming something like "wussification" or "liberals!!" isn't an argument. And ignoring that myriad catchers suffer concussions every single year just to help your argument isn't just inaccurate, it's irresponsible.