All you need to know: MLB news and rumors roundup for Dec. 16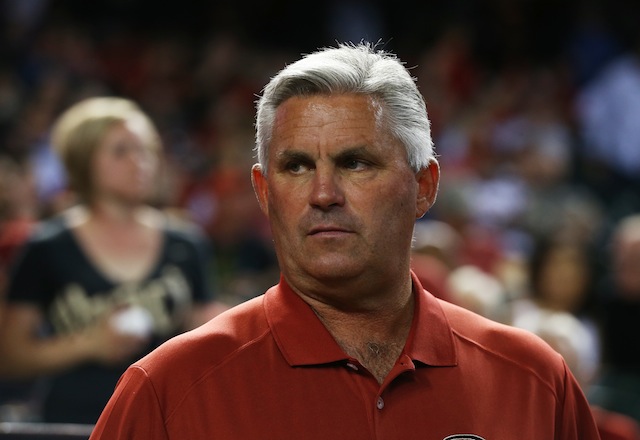 MORE: FA tracker: position players | FA tracker: pitchers
The offseason marches on, and Monday brought us some hot stove goings-on. So let's recap all you need to know for Dec. 16 ...
SIGNINGS & AGREEMENTS
- MLB, NBP: First and foremost, MLB and Nippon Professional Baseball (NPB) formally agreed to a new posting system for free agents making the leap from Japan to the U.S. The new structure limits posting fees to $20 million and affords the player in question the potential to negotiate with multiple teams. We'll find out soon enough whether coveted right-hander Masahiro Tanaka is posted under the new agreement.
- Astros: Agreed to terms with reliever Matt Albers on a one-year, $2.45-million contract.
- Braves: Agreed to terms with RHP Gavin Floyd on a one-year, $4-million deal ... Avoided arbitration with RHP Brandon Beachy by signing him to a one-year, $1.45-million contract.
- Cubs: Signed lefty reliever Wesley Wright to a one-year deal worth $1.425 million.
- Dodgers: Have agreed to terms with lefty reliever J.P. Howell to a two-year contract plus an option. The deal will pay him $11.25 million guaranteed, and it also includes a vesting option for 2016.
- Indians: Signed reliever/closer John Axford to a one-year, $4.5-million contract ... Signed RHP Shaun Marcum to a minor-league deal.
TRADES
- Diamondbacks/White Sox: Arizona agreed to send top position prospect Matt Davidson to Chicago in exchange for reliever/closer Addison Reed.
RUMORS & SPECULATION
- Cubs: Have interest in signing veteran lefty Jonathan Sanchez. (Mark Gonzales, Chicago Tribune)
- Diamondbacks: Still want to add a starting pitcher but are likely to try to find one on the free agent market rather than through trade. (Ken Rosenthal via Twitter) ... The D-backs are intent on signing 3B Eric Chavez. (Jesse Sanchez via Twitter)
- Orioles: The O's are considering adding a vesting option to their two-year offer to closer Grant Balfour, who wants a third year guaranteed. (Roch Kubatko via Twitter)
- Phillies: Are willing to trade SS Jimmy Rollins. Rollins, however, has a full no-trade clause. (Buster Olney via Twitter)
- Yankees: CBSSports.com's Jon Heyman reports that the Yanks have interest in Mark Reynolds, Michael Young and Brian Roberts.