Work of Art: Baseball cards commemorating weird injuries
MORE: Briefly deconstructing a Pete Rose commercial from 1986
It is the holiday season, and as part of the affiliated War On Checking Accounts, may I recommend you give serious regard to the entire family of products available at Left Field Cards.
In more distinct terms, may I recommend you act now in taking a look at the line of cardboard collectibles devoted to honoring bizarre injuries suffered by baseball players during their leisure time. Please do absorb properly the following examples: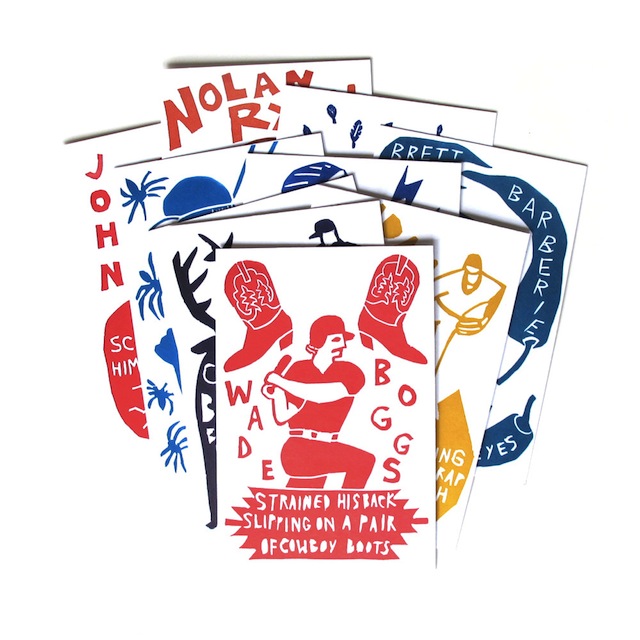 And ...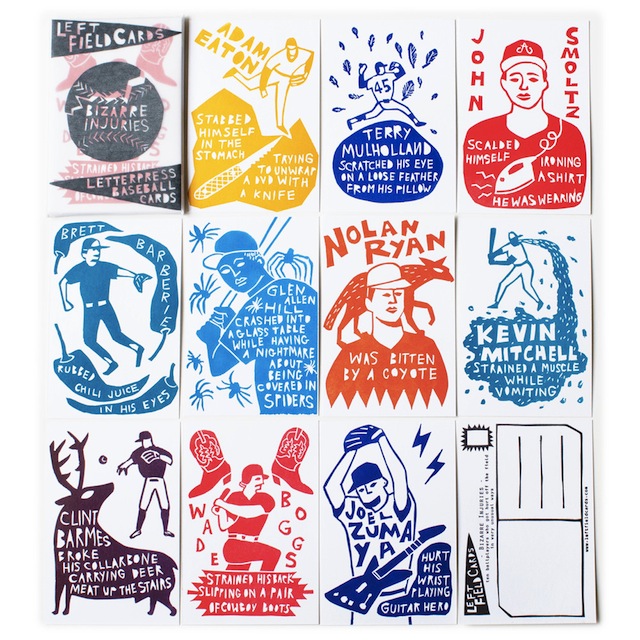 Ingredients: Paint, artifice, history. Hang those in the Louvre or let there be no Louvre.
And tonight, let the coyotes bite the spiders that haunt our chili-juice dreams.
(Wink of CBS eye: @david_j_roth)