CHAMPIONSHIP PHOTO: Von Hayes, collector of Santa Clauses
MORE: Look at this chicken playing baseball
Remember Von Hayes? From 1981-92, he authored a 113 OPS+ as an outfielder and first baseman for the Indians, Phillies and Angels. Mr. Hayes was even an All-Star in '89. So there.
Anyhow, Mr. Hayes's Baseball-Reference page informs us that he made more than $11 million during his playing career, and it appears likely that Mr. Hayes, in his Mustachioed Days, used some of that discretionary income to purchase manifold Santa Clauses. It is not impossible that his home and hearth were known around town as, "The Clause Locus."
How do we know this? Because the Phillies tell us so: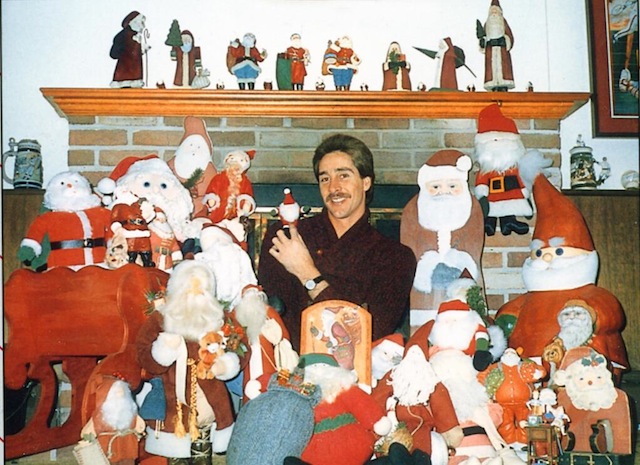 Cast aside thine assumptions: For the Elves on the Shelves of this great land report directly not to Santa Clause, but rather to Von Black Diamond Hayes.
Everything you know is wrong.