PHOTO: Astrodome groundbreaking was done with guns
File this under things you'd never see happen in 2013.
When the groundbreaking ceremony was held for what would eventually be known as the Astrodome, te Texas officials on hand didn't use shovels. They used guns. Check it out:
Perhaps a bit polarizing, but I think it's very amusing and actually pretty cool.
No, this isn't a situation like "hey, we're in Texas and we love guns!" The Astros were at the time known as the Houston Colt .45s and the unform depicted a Colt .45 pistol with smoke from said firearm forming the C of "Colts." Here's a shot of the throwback uniforms the Astros wore in the 2012 season: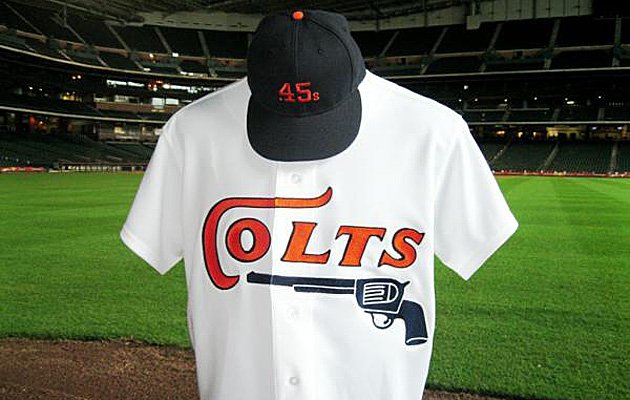 Via: Reddit and MLB Cathedrals on Twitter