Is there actually a voter bias against DHs for the Hall of Fame?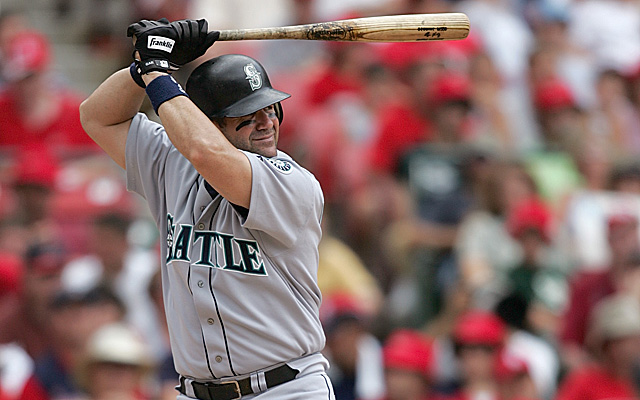 When the topic of Edgar Martinez's Hall of Fame candidacy comes up, invariably an argument about whether or not a full-time designated hitter should be a Hall of Famer pops up. Or, more specifically, just how good a hitter does a DH need to be to compensate not being a "complete" player in that he doesn't play defense.
As a rebuttal this, the next step is discussing whether or not there's an unfair bias against DHs when it comes to Hall of Fame voting.
It may well be possible that a majority of the voting body holds not playing defense against DHs, but I don't think we have enough evidence of that just yet. In my opinion, in fact, the cries of bias are premature.
Consider that the DH wasn't implemented until 1973. Also consider that players need to wait five years until after retirement before getting on the BBWAA Hall of Fame ballot. Also consider how few career DHs actually rack up the kind of numbers on offense that would be worthy of the Hall of Fame consideration even if they played a defensive position instead of just serving as a DH.
In looking over non-Hall of Famers who served a significant amount of time at DH, the best ones who have fallen off the ballot are Harold Baines, Don Baylor and Hal McRae. Baines had the strongest case, but it's hard to even come close to arguing that he was snubbed based solely upon his being a DH.
There are three Hall of Famers who received at least 20 percent of their playing time at DH: Reggie Jackson, Jim Rice and Paul Molitor.
Jackson was going to be a Hall of Famer no matter what due to his 563 home runs and historic October performances. Plus, only 2,563 of his 11,418 plate appearances came as a DH. Even if there were a bias against DHs, it wouldn't apply here.
Of Rice's 9,058 career plate appearances, only 2,256 came as a DH. So, again, he wasn't predominantly a DH. Still, Rice's selection is considered dubious in many circles. Given that he was a questionable candidate and roughly 1/4 of his career plate appearances came as a DH, wouldn't a bias against DHs have hurt him? It seems at least worthy of discussion.
And then we have Molitor. He accrued more plate appearances as a DH than any other position. Of his 12,167 plate appearances, 5,334 came as a DH -- or 43.8 percent. So, no, we aren't talking about a majority, but he did more work at that spot than any specific defensive position. Anecdotally speaking, how do you remember Molitor? I only remember him with a bat in his hands, mostly as a DH, and I can't imagine most people differ here.
Molitor got in on his first try, receiving 85.2 percent of the vote. Obviously the 3,000-plus hits were an automatic qualifier, but it just feels like if there were such an underlying bias against DHs, Molitor should have had a tougher time getting in, no? We're talking about a guy who was a DH more than anything else and he flew in on his first attempt -- and while I agree he's an obvious Hall of Famer, it's not like he's of the Ted Williams/Willie Mays/Hank Aaron/Babe Ruth ilk.
Again, if there were an obvious bias against DHs in Hall of Fame voting, Molitor surely would have felt it a bit.
And now we have the Edgar Martinez case. I believe he has a Hall of Fame resume, but he's dealing with an awfully crowded ballot where voters are only allowed to write in 10 names and upwards of 17 or 18 could be considered worthy to "Big Hall" guys such as myself (I actually would consider 20 on this ballot). And though his rate stats are excellent, he only ended up with 309 home runs. He didn't come close to 3,000 hits, 1,500 runs or 1,500 RBI.
Isn't it possible this is where Martinez is falling short? Underwhelming raw career counting numbers and a numbers game (in terms of the crowded ballot) -- and not necessarily this perceived bias against DHs?
I don't know if there's bias or not, but what I do know is that there isn't enough evidence on voting tallies of DHs to come away with such a conclusion at this time. Worthy candidates, in my opinion, all over the diamond are being left off ballots -- this isn't exclusive to DHs.
If 10 to 15 years down the road, Frank Thomas and Jim Thome are still on the outside looking in, I'd join the crowd that is screaming about a bias against DHs in voting. Until then, it's entirely plausible what we've seen thus far when it comes to DHs and the Hall of Fame is little more than coincidence and circumstance.