All you need to know: MLB rumors and news roundup for Dec. 26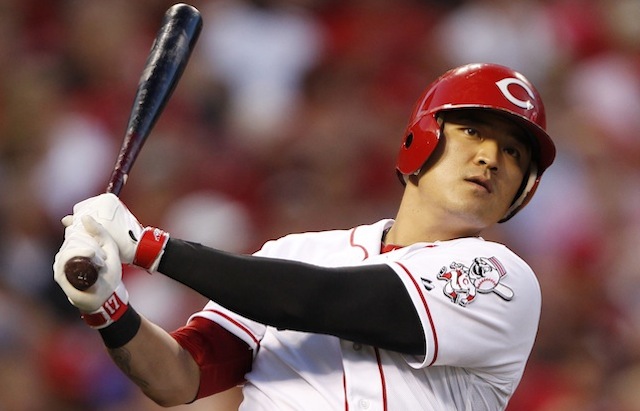 MORE: FA tracker: position players | FA tracker: pitchers
Thursday, being as it is still in the proximity of Christmas, was a bit light on activity, but let's nonetheless see to the business of telling you all you need to know for Dec. 26 ...
- Masahiro Tanaka: The big news on Thursday was that the coveted Japanese right-hander was officially posted by the Rakuten Golden Eagles. That means any MLB team willing to pay the $20-million posting fee will be free to negotiate with Tanaka until the Jan. 24 deadline for him to sign. Among the teams expected to be in hot pursuit of Tanaka are the Yankees, Cubs, Dodgers, Red Sox, Phillies, Blue Jays, Mariners, Angels, Diamondbacks, Rangers, Red Sox and Astros.
SIGNINGS & AGREEMENTS
- Guillermo Moscoso: Agreed to terms with the Yokohama Bay Stars of Japan.
- Chris Narveson: Has signed with the Tokyo Yakult Swallows of Japan.
RUMORS, SPECULATION, ETC.
- Orioles: The O's are reportedly more interested in free agent starters like A.J. Burnett and Bronson Arroyo rather than pricier options like Matt Garza, Ubaldo Jimenez or Ervin Santana. (Eduardo Encina, Baltimore Sun) ... MASN's Roch Kubatko writes that Jeff Samardzija of the Cubs remains a potential trade target for Baltimore.
- Rangers: OF Shin-Soo Choo has reportedly passed his physical, which means his seven-year, $130-million deal is now official. (Anthony Andro via Twitter)