GM Walt Jocketty confirms Reds have talked to Grady Sizemore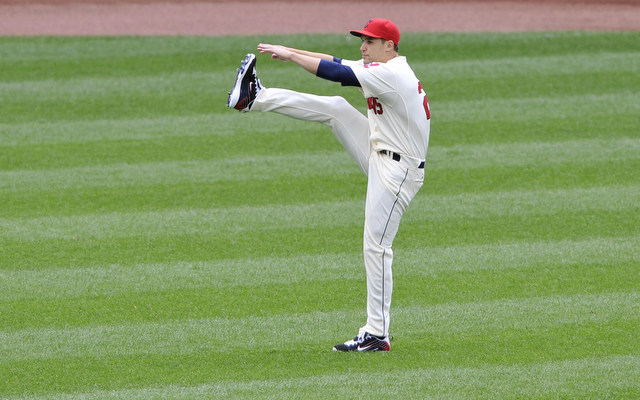 MORE: FA tracker: position players | FA tracker: pitchers
Outside of a few minor signings (Brayan Pena, Skip Schumaker) and trades (Ryan Hanigan), the Reds have had a pretty quiet offseason. GM Walt Jocketty told MLB.com's Mark Sheldon there "really isn't much more (the team is) in position to do," but he did acknowledge talking to free agent Grady Sizemore.
"We have (talked). I'm not sure where that is right now. With the holidays, not much has happened," said the GM while adding Sizemore "appears to be" ready to attempt another comeback.
Sizemore, 31, has not played since 2011 due to continued injury problems. He has had seven surgeries since 2009: left elbow (2009), sports hernia (2009), left knee (2010), another sports hernia (2011), right knee (2011), lower back (2012) and another on the right knee (2012). It's a long list.
Before the injuries, Sizemore was one of the best and most dynamic players in baseball. He hit .281/.372/.496 (128 OPS+) with 107 home runs and 115 stolen bases from 2005-08 and received MVP votes all four seasons. Since 2009, Sizemore has hit only .234/.314/.413 (93 OPS+) in 210 games.
Jocketty confirmed late last month that prospect Billy Hamilton will replace Shin-Soo Choo as the team's center fielder and leadoff hitter, but there's no harm in bringing someone like Sizemore in on a minor league contract for competition. Hamilton has great speed but is far from a sure thing.