Probably the coolest photo of Jerry Coleman you'll ever see
Related: VIDEO: Gwynn and Leitner share Jerry Coleman stories
Former MLBer and broadcaster and eternal war hero Jerry Coleman of course recently passed away at the age of 89. In honor of Mr. Coleman, here's a Life magazine shot of him from 1952, and it's, well, absurdly cool ...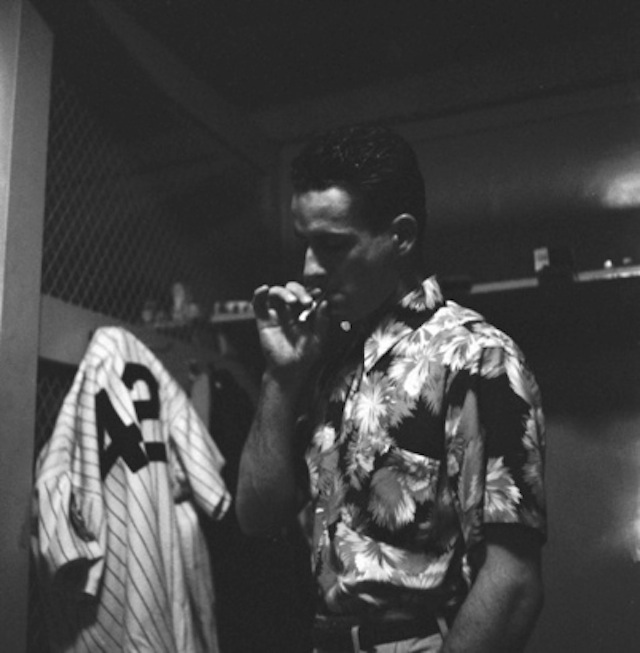 Obligatory: Smoking is very, very bad for you, and you should not do it. With that said, smoking looked cool before it became bad for you in the 1960s. Or something like that. Mostly, though, this photo is sublime because it's Jerry Coleman, in black and white and looking like a man who knows a thing or two about a thing or two, which is what he was.
It gets even better once you read the Life caption:
New York Yankee Jerry Coleman takes a drag from a cigarette in the locker room of Yankee Stadium, April 1952, after learning that he has been called to active duty for the Korean War. Coleman was a Marine pilot who previously served in World War II.
A different kind of clubhouse game face, is what that is.
(By the way, the entire "Life in the Lockeroom" gallery is well worth your while.)