And Yasiel Puig shall drive no more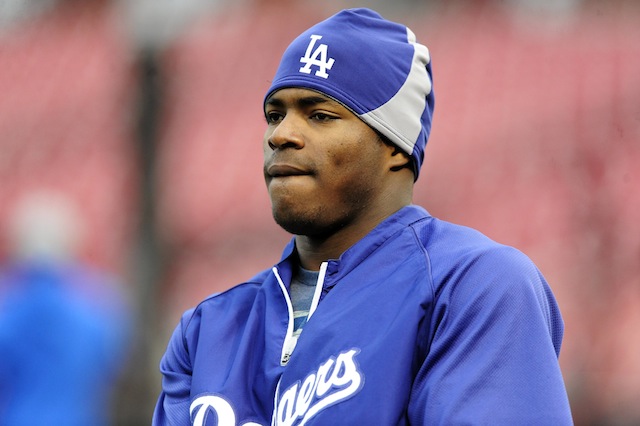 Related: Dash-cam recording of Puig's recent arrest
According to Dodgers president Stan Kasten, phenom outfielder Yasiel Puig told him that he has decided to give up the wheel in the wake of his second arrest on reckless driving charges. Instead, Puig told Kasten that he hired his cousin to serve as his driver.
"I give him credit for taking that step if nothing else," Kasten told ESPNLA 710 on Thursday.
Puig, a 23-year-old Cuban defector who excelled in his rookie season for the Dodgers (.319/.391/.534 with 19 home runs in 104 games), was late last month arrested in Florida for driving 110 mph on I-75. In November, he had reckless driving charges in Tennessee dismissed after he performed 12 hours of community service, an agreement that stemmed from his being clocked at 97 mph in a 50-mph zone back in April.
In any event, here's hoping Puig's cousin has a little more common sense behind the wheel.