All you need to know: MLB news, rumors for Jan. 18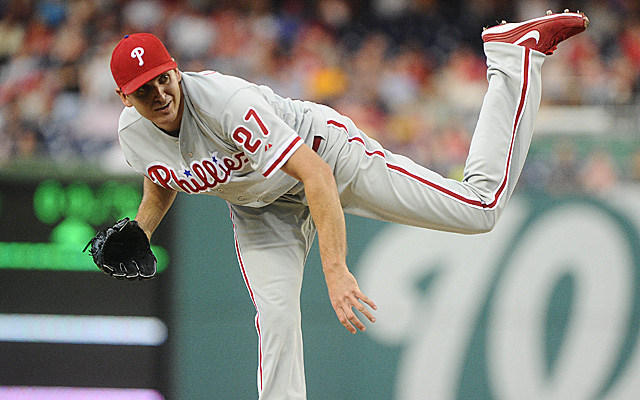 MORE: FA tracker: position players | FA tracker: pitchers
Another day, another day without a major free agent signing -- and several still remain on the market. Here's a quick roundup of a pretty slow Saturday in MLB news.
SIGNINGS
•Mariners: Reliever Joe Beimel has been signed to a minor-league deal, according to Tim Brown of Yahoo Sports.
•Mets: They have agreed to sign starting pitcher John Lannan to a minor-league deal, the club announced. His tour of the NL East continues, as he previously pitched for the Nationals and Phillies. The Mets also inked infielder Omar Quintanilla to a minor-league deal, per ESPN New York.
AGREEMENT
•Cardinals: Former ace Chris Carpenter has agreed to stay with the club in a non-uniform position. It's not clear yet what he'll be doing, but he wants to learn about the front office and it's possible he'll be involved in scouting. (St. Louis Post-Dispatch)
REPORTS, RUMORS AND SPECULATION
•Ryan Madson: The Phillies, Red Sox and Royals are all considering free agent reliever Ryan Madson, according to Ken Rosenthal of Fox Sports.
•Masahiro Tanaka/Cubs: Signs continue to point to the Cubs as a strong suitor for Tanaka. ESPN Chicago's Bruce Levine reported that the Cubs made a "real" offer to Tanaka which would make him their ace. He also reported that Tanaka "loves a challenge" and that the Cubs are the "lead team" in the Tanaka sweepstakes.
•Marlins: The club has yet to discuss a multi-year extension with right fielder Giancarlo Stanton, per MLB.com. He's under club control through the 2016 season.