PHOTO: CC Sabathia is downright skinny
Yankees left-hander CC Sabathia is a large human. He's listed at 6-foot-7 and 290 lbs. on the team's official site, but at various points throughout his career he's topped 300 lbs., rather easily as well.
Sabathia has lost weight in each of the last few offseasons but apparently he's taken it to another level this winter. Here's a photo his wife Amber posted this weekend while the couple was at former teammate Rickie Weeks' wedding:
Sabathia is on the left, in case you don't recognize him. He's looking downright skinny these days. Svelte, even. That's a huge difference from this Sabathia ...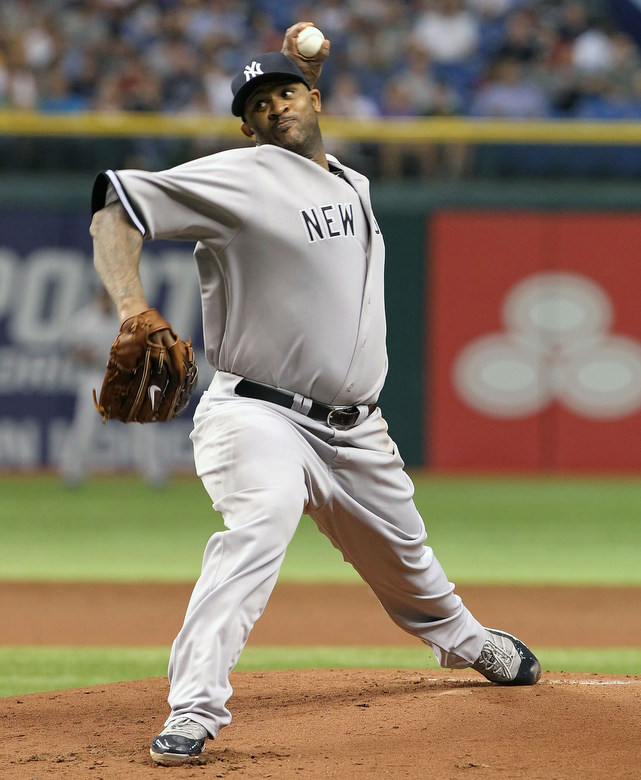 ... who was on the mound just last year. (USATSI photo was taken on April 22, 2013.)
Naturally, Sabathia downplayed the weight loss while talking to Ken Rosenthal of Fox Sports. "I'm actually the same weight as I was last year, just a little more toned and a lot more strong," he said. "This is the first offseason I was able to weight-train and get stronger and not worry about weight loss."
Sabathia is always going to be a big dude. That's just his body type. Regardless of whether he shed pounds or simply toned up this offseason, he looks noticeably slimmer. Good for him.