GEOPOLITICS: The actual border between Red Sox-Yankees Nations
MORE: FA tracker: position players | FA tracker: pitchers
While the Red Sox and Yankees boast many loyal diasporas across this great land, true hostilities remain nested in the Eastern Seaboard, whence they were first forged and sourced.
Yet those who wonder might be wondering this: Where does the actual boundary between Red Sox Nation and Yankees Nation to be found? Lucky for humanity, the Harvard Sports Analysis Collective is there for those with nowhere left to turn.
As it turns out, as of late 2012 the border across which the volunteer armies of each sovereign republic lock eyes is found deep within Connecticut, where the good times go to have good times. Here's a look ...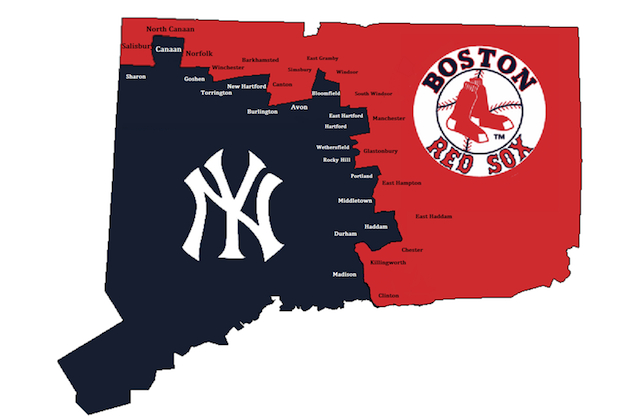 As decorated generals since antiquity have intoned: "As goes Middlesex County, Connecticut, so goes the world."
By all means, click through to see more graphical breakdowns and to bask in the reflected glow of their methodologies.
(Wink of CBS eye: Reddit Baseball)