Animal GIFs as pennant races: 2012-13 AL West, as told by goats
MORE: FA tracker: position players | FA tracker: pitchers
A linchpin of Serious Journalism is the use of rib-tickling animal GIFs as narrative-driving artifice. In this instance, we shall consider the outcomes of the American League West over the last two seasons through the timeless prism of silly goats. Please solemnly regard: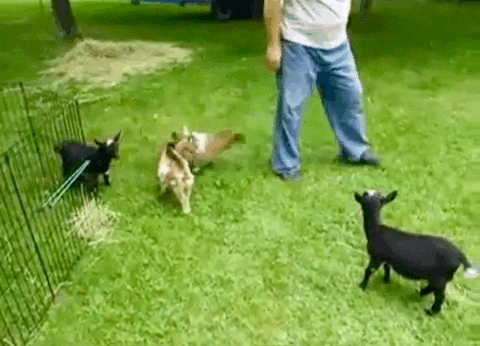 I know the plucky and buccaneering Athletics are the goat that's running around in kicky delirium. I'll leave it to the reader to decide whether the victimized party is the Rangers or the Angels or the collective remainder of the division. In either case, this has been the story of the 2012-13 AL West as told by cloven beasts.
How is this news? Baby-goat drop-kick.
(Wink of CBS eye: People's champion @theiri)