Yankees GM calls Masahiro Tanaka a 'solid, potential No. 3 starter'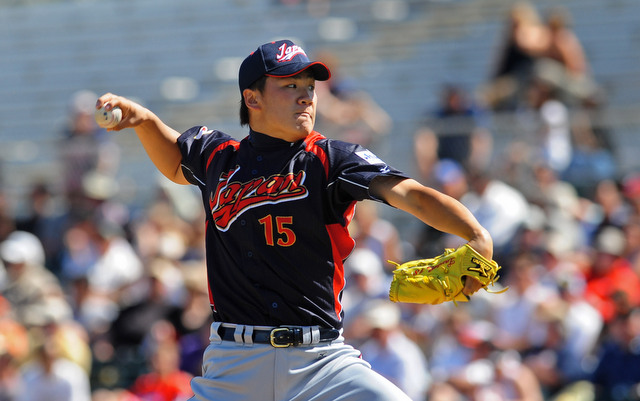 MORE: FA tracker: position players | FA tracker: pitchers
It's time for a great moment in tempering expectations. Here is what Yankees GM Brian Cashman said when asked about the newly signed Masahiro Tanaka during a radio interview on Friday:
"There is definitely some unknown because of the transition. We scouted him extensively. Certainly, we look forward to adding him into the mix with the rest of our rotation. That's what we look at him as: A solid, potential No. 3 starter in the big leagues."

"If we get more than that, all the better. He's got a great deal of ability."
The quote comes courtesy of the New York Daily News' Anthony McCarron. Emphasis is mine.
Now, clearly Cashman is just trying to downplay expectations as the Yankees prepare to begin spring training next week. Actions speak louder than words, and signing a pitcher to a seven-year contract worth $155 million ($175 million including the release fee) is a pretty strong indication you think he can be an ace or relatively close to it.
According to just about every report you will find, people within the game expect Tanaka to be a No. 2-ish starter long-term. Clubs like the Cubs, Dodgers, White Sox and Diamondbacks were willing to offer nine-figure contracts, so plenty of teams viewed him as an impact pitcher. Could there be an adjustment period in which Tanaka only pitches like a No. 3 starter? Sure. Is that what Cashman expects long-term? I highly doubt it.