So far, so good for Tracy McGrady's pitching career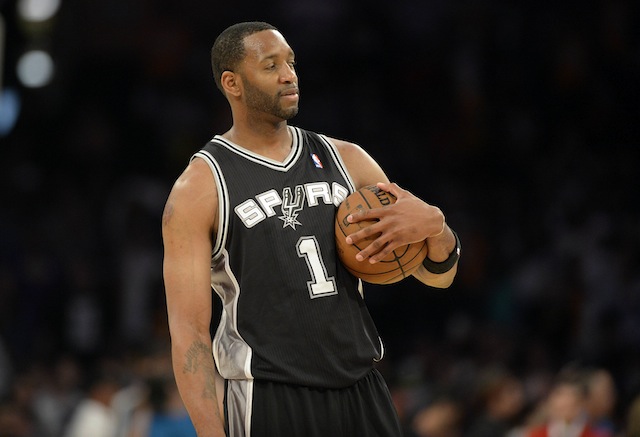 MORE: FA tracker: position players | FA tracker: pitchers
As previously noted in this very space, former NBA star Tracy McGrady is in the early stages of trying his sizable hand at pitching. He's been working out with none other than Roger Clemens in the hopes that he can earn a roster spot with the indy-league Sugar Land Skeeters.
Now, courtesy of Fox 32 Houston's Mark Berman, we have some early scouting reports on the 6-foot-8 right-hander.
Here's this first-hand account from Pirates minor-leaguer Barrett Barnes, who stood in the box against McGrady under orders not to swing:
"He's so tall and his arms are so long. His downward slope, you're not going to see that too often. When you have a presence like that on the mound, it's really hard to settle in and be comfortable hitting. Say his velo is 87, but with his arms and his body, it feels like it's 90-91 (MPH)."
And the people say: Not bad!
Diamondbacks scout Scipio Spinks, who's helping to oversee McGrady's efforts, says McGrady will face live hitters -- i.e., hitters who are free to swing at his pitches -- some time next week.
Possible sneak preview: