PHOTO: Raccoon watches Yankees during spring training
The early days of spring training bring a ton of great images, but few are as "awwwww!" worthy as this: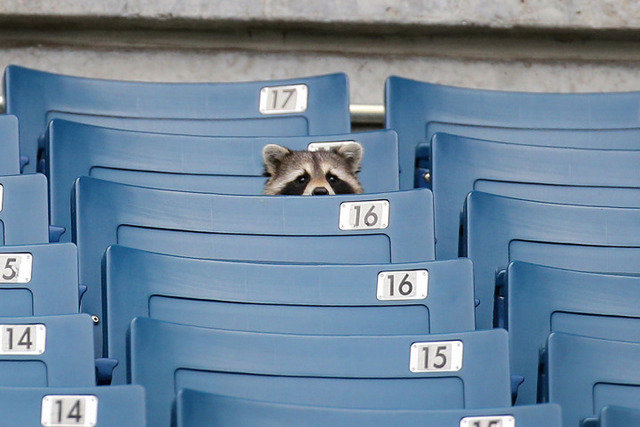 That little guy showed up to the Yankees workout over the weekend, according to David K. Li of the New York Post. "If was a freaky moment and I happened to get it," said photographer Charles Wenzelberg.
Time for the obvious jokes:
Gee, I wonder if the raccoon can play second base?
Boy, Alex Rodriguez found a really good costume.
(h/t @RobTornoe)