Happy 24th Anniversary: Yankees sign Mariano Rivera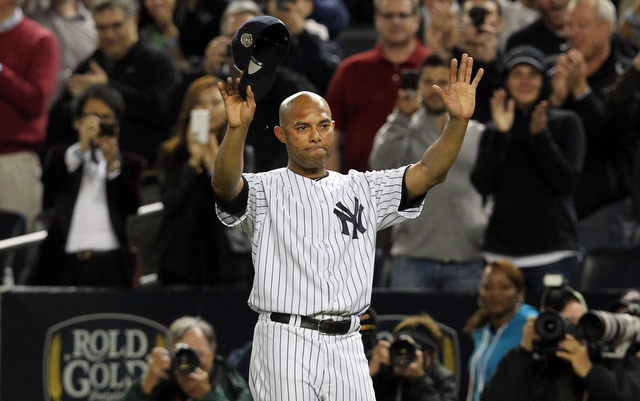 On this date in 1990, the Yankees signed Mariano Rivera as a 20-year-old amateur free agent out of Panama. His signing bonus was somewhere in the $2,000 to $3,000 range. By today's standards, he was a bit old and very cheap for an international player.
Rivera made his minor league debut later the summer, pitching to a 0.17 ERA and 0.46 WHIP in 52 innings for the team's Rookie Level Gulf Coast League affiliate. He made a spot start during a doubleheader later in the season ... and threw a no-hitter.
It wasn't until five years later than Rivera made his major league debut and it wasn't until six years later than he stuck in the big leagues for good. He was dominant as John Wetteland's setup man in 1996, throwing 107 2/3 innings of 2.09 ERA (240 ERA+) and 0.99 WHIP ball. Rivera took over as closer and learned him trademark cutter the following year.
Rivera retired following last season and indicated that if he had not torn his ACL and missed most of 2012, he would have retired after the season instead. Either way, he will soon enter the Hall of Fame as the best relief pitcher in baseball history. It was 24 years ago today that his career began.