Dodgers are 'not hopeful' Matt Kemp will play in Australia games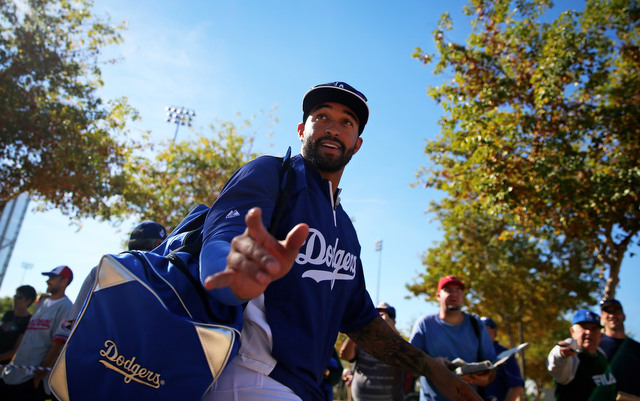 MORE: Spring Training | FA tracker: position players | FA tracker: pitchers
Dodgers' outfielder Matt Kemp is currently working his way back from offseason ankle and shoulder surgery, and right now it is looking more and more unlikely that he will not be ready in time for the team's season opener in Australia next month.
Mattingly on Kemp: "We're not hopeful for Australia."

— Dylan Hernandez (@dylanohernandez) February 21, 2014
Mattingly thinks Kemp will undergo a MRI exam next week to see if he can start running.

— Dylan Hernandez (@dylanohernandez) February 21, 2014
It's obviously not a very good sign Kemp has not even starting running yet. Most position players have been running for weeks, nevermind doing other baseball activites like taking batting practice and shagging fly balls in the outfield.
Even with Kemp sidelined, the Dodgers still have three starting caliber outfielders in Andre Ethier, Yasiel Puig and Carl Crawford. This group always seems to be the subject of trade rumors, but don't expect the team to seriously consider any moves until they see Kemp not only get healthy, but stay healthy as an everyday player.
Kemp, 29, hit .270/.328/.395 (105 OPS+) with six home runs and nine stolen bases in 73 games last year. He had shoulder surgery last offseason and missed time in 2013 with more shoulder problems as well as hamstring and ankle issues.
Los Angeles will open their season with two games against the Diamondbacks in Australia on March 22-23. They resume their regular season on March 30 against the Padres.