2014 over/unders: Los Angeles Angels of Anaheim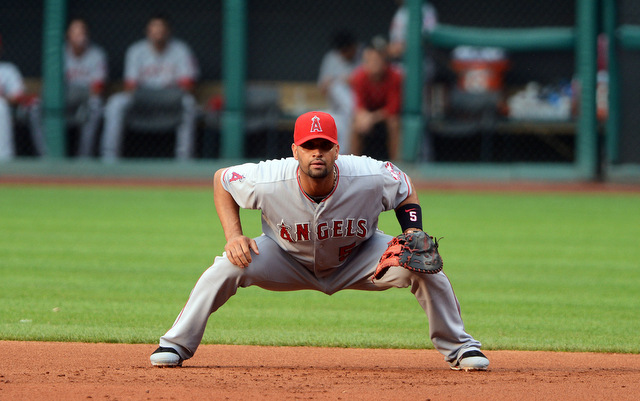 More Angels: Team preview | Likes, dislikes
Another day, another team preview, another round of over/unders. Here's a recap of what we're doing:
As part of our preview of the 2014 season to come, let's roll out a few "over/unders" for each team. That is, we'll assign a number to 10 different categories that, in their own way, will predict one facet of the season ahead. In turn, you, the loyal commenter, will let us know whether you take the "over" or "under" for each category. Stated another way, will the actual figure be higher or lower than the one we've presented? Remember, we're talking 2014 season and 2014 season only.
Today we're covering the Los Angeles Angels of Anaheim, who again disappointed in 2013. They went 78-84 and finished a distant third in the AL West. To the betting lines...
---
Wins: 81.5
Finish in AL West: 2.5
Mike Trout's FanGraphs WAR: 10.25
Albert Pujols' games played at first base: 99.5
Josh Hamilton's home runs: 29.5
David Freese's home runs: 14.5
Jered Weaver's ERA: 3.245
C.J. Wilson's wins: 16.5
Tyler Skagg's starts: 24.5
Sean Burnett's games pitched: 44.5