Stephen Strasburg debuted new slider Tuesday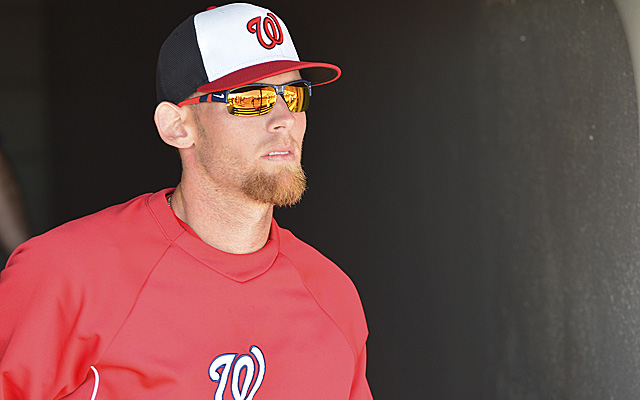 MORE: Spring Training | Scoreboard | FA tracker: position players | FA tracker: pitchers
Nationals starting pitcher Stephen Strasburg has added another weapon to his arsenal. In his entire MLB career, Strasburg has been a fastball, curveball, changeup pitcher, but now he's added a slider to his repertoire.
Strasburg threw the pitch three times during his two-inning outing Tuesday against the Braves. He only needed 15 pitches total to get through the two scoreless innings, with 11 going for strikes, so the slider appeared 20 percent of the time.
Strasburg's heater averaged 95.3 miles per hour last season while his curve averaged 80 miles per hour, so the slider will give him a quicker breaking ball.
''I want it to look like a fastball as much as possible,'' Strasburg said of his new toy (via Associated Press). ''I'm not going to dump my other off-speed stuff, but I don't want them to be able to cheat on the fastball as much.''
Strasburg's curveball is among the effective in the league and adding a slider to his list of offerings makes things even scarier for opposing hitters, who managed a paltry .207/.281/.307 line against him last season in 183 innings.
The 25-year-old All-Star was 8-9 with a 3.00 ERA (126 ERA+), 1.05 WHIP and 191 strikeouts. The Nationals scored two or fewer runs in 16 of his 30 starts as only nine starting pitchers in the NL received worse run support.