David Ortiz on Jeter: 'That's a player that definitely we're all gonna miss'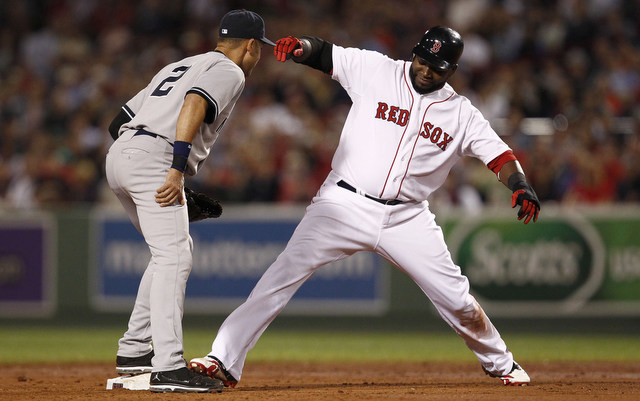 MORE: Spring Training | Scoreboard | FA tracker: position players | FA tracker: pitchers
Derek Jeter and David Ortiz have been bitter rivals on the field for a long time now, but that doesn't mean Big Papi will be happy to see the Yankees captain retire after the season. He had nothing but praise for Jeter during an interview on MLB Network Radio on SiriusXM.
Here's the quote, courtesy of the New York Daily News' Mark Feinsand:
"If there's one guy that the baseball game is gonna miss once he's retired, it's Derek," David Ortiz said in an interview on MLB Network Radio on SiriusXM.

"Derek is very professional; that's a guy that is all about the game, all about the business. He is one of the baseball players that I can tell you that pretty much his whole career has done everything perfectly right. And when I watch him play I get goose bumps. You know what I'm saying? That's one of the players that everybody wants to come and see. ... That's a player that definitely we're all gonna miss after he's done with baseball."
It's not often you hear one player talk about another like that, especially not when the Yankees-Red Sox rivalry is involved. Then again, neither Jeter nor Ortiz are ordinary players.