Report: Ervin Santana now seeking one-year deal, wants to sign quickly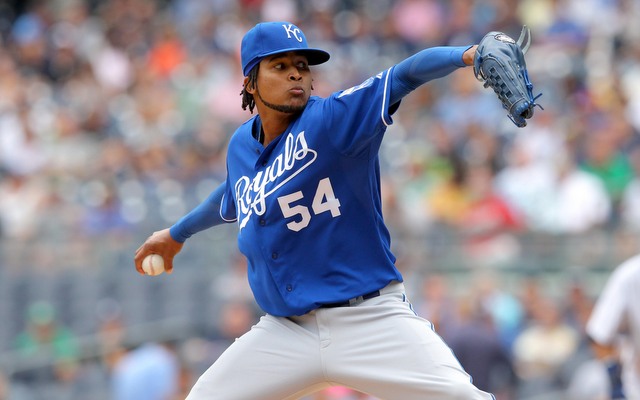 MORE: Spring Training | Scoreboard | FA tracker: position players | FA tracker: pitchers
It appears right-hander Ervin Santana is in desperation mode. On the heels of the news that he may change agents, the free agent hurler is now willing to take a one-year contract and soon.
Sources: Ervin Santana now seeking a one-year deal, and wants to sign as quickly as possible.

— Ken Rosenthal (@Ken_Rosenthal) March 8, 2014
Sources add: Santana wants to sign with a strong offensive club. Both #BlueJays and #Orioles fit that description and have shown interest.

— Ken Rosenthal (@Ken_Rosenthal) March 8, 2014
Several clubs could use a guy like Santana, including the Blue Jays, Orioles, Mariners, Indians, Royals, Braves and Phillies, for example. He will cost a team their highest unprotected draft pick to sign, a first rounder in most cases.
Santana, 31, went 9-10 with a 3.24 ERA (127 ERA+) for the Royals last season. He has thrown at least 210 innings in three of the last four years.