Freak injury of the Day: K-Rod out a few days after stepping on a cactus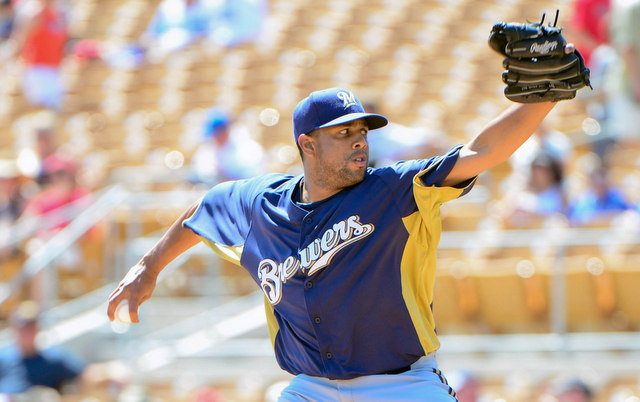 MORE: Spring Training | Scoreboard | FA tracker: hitters | FA tracker: pitchers
Aside from Jake Peavy cutting his finger with a fishing knife, this has been a pretty slow spring for freak injuries. Don't get me wrong, I'm not rooting for anyone to get hurt, but there are always a handful of weird injuries in camp each year and most are minor enough that we can laugh.
On Tuesday, Brewers right-hander Francisco Rodriguez gave us that first laugh-worthy freak injury of 2014:
Francisco Rodriguez stepped on a cactus yesterday. First freak incident of camp. Status for tomorrow's game unknown right now. #Brewers

— Todd Rosiak (@Todd_Rosiak) March 12, 2014
Rodriguez/cactus incident not a huge deal -- working on pulling barbs out of his foot at this point.

— Todd Rosiak (@Todd_Rosiak) March 12, 2014
K-Rod is expected to return to the mound in a few days. He's a veteran reliever, he only needs a handful of innings in camp to prepare for the season anyway.
Stepping on a cactus thought? I can't remember seeing that one before. Such are the perils of training in Arizona.