Report: Livan Hernandez will officially retire on Thursday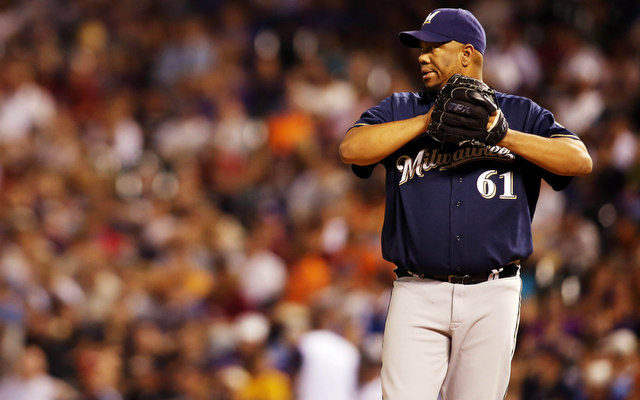 MORE: Spring Training | Scoreboard | FA tracker: hitters | FA tracker: pitchers
According to Bill Ladson of MLB.com, long-time big league right-hander Livan Hernandez will officially file his retirement papers on Thursday. He last pitched in 2012.
"This is the right time to do it," said Hernandez to Ladson. "I had a lot of stuff on my mind. I was going to wait for the right time."
Hernandez, 39, has been with the Nationals working as a pitching instructor in spring training. The two sides are still talking about his future role with the organization, according to Ladson.
In parts of 17 seasons, Hernandez went 178-177 with a 4.44 ERA (95 ERA+) while pitching for the Marlins, Giants, Expos, Nationals, Diamondbacks, Twins, Rockies, Mets, Braves and Brewers.
Hernandez threw the first pitch in Nationals franchise history back in 2005, and he was named MVP of both the NLCS and World Series while helping the Marlins to the 1997 World Championship.
Fun fact: Hernandez leads all pitchers with five games of 140+ pitches since the turn of the century. Randy Johnson has four and no other pitcher has more than one.