Manny Ramirez admits 'mistakes,' wants to mentor young players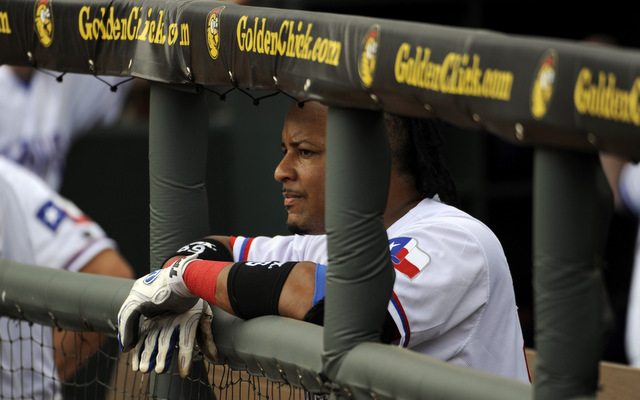 MORE: Spring Training | Scoreboard | FA tracker: hitters | FA tracker: pitchers
It has been almost three full seasons since Manny Ramirez last played a major league game, but he is still looking to get back into the game. We recently heard he was been working out in Miami and hoping to catch on with a team.
In a surprisingly candid interview with Ken Rosenthal of Fox Sports, Ramirez admitted his performance-enhancing drug "mistakes" and said he wants to work with young players, teaching them not to make those same mistakes. From Rosenthal:
"When you make a mistake in life, no matter what you do, you're going to pay the price," Ramirez said. "That's what happened to all of the players that did it. I'm not going to judge people. Everybody is human. Everybody makes mistakes. ...

"You're going to feel guilty about what you did. But you did it. You move on. And you learn from it."

What would he tell young players about PEDs?

"Not just young players," Ramirez said. "I use myself as an example to my son who is in college, playing baseball: 'Look what daddy went through because daddy didn't do things right.' When you do things right, you don't have to look back. You always look forward.

"Sometimes, we get caught up in the moment. We start hanging out with the wrong people. But you know, everything in life happens for a reason, so you can appreciate what you are.

"Now I appreciate it more and I'm so hungry to get back, just to get that feeling that I used to have before. I appreciate my family more, my kids, everything that God gave me."

...

"Before you did things and you didn't worry about the consequences. Now you've got the knowledge and experience. You know you've got to do the right thing."
Manny told Rosenthal he is seeking a role similar to Paul Konerko and Jason Giambi, a part-time player who is a mentor to the young players on the roster. Giambi has a PED history but is now regarded as a future manager.
Ramirez, 41, was suspended 50 games in 2009 and 100 games in 2011 for failed drug tests. He opted to retire following the second failed test, though he later came back and spent parts of 2012 and 2013 in the minors with the Athletics and Rangers, respectively. Manny also played in Taiwan last summer.
It's hard to see another team giving Ramirez a chance at this point. Not just because of the PED baggage, but also because he might not be able to hit anymore. He put up a .259/.328/.370 with three home runs in 30 games last season before Texas released him because they felt he would not be able to help them at the MLB level.