Samardzija, Gallardo, Masterson named opening day starters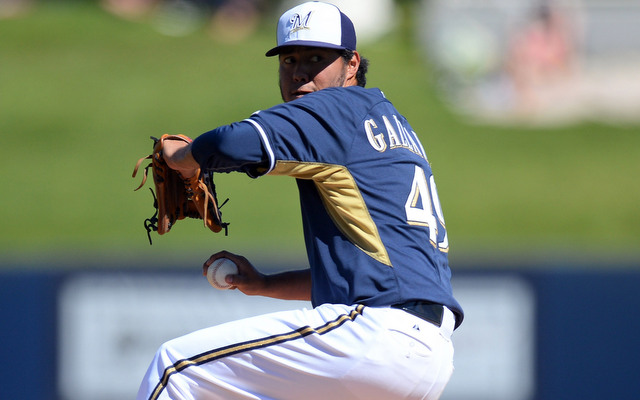 MORE: Spring Training | Scoreboard | FA tracker: hitters | FA tracker: pitchers
Jeff Samardzija of the Cubs, Yovani Gallardo of the Brewers and Justin Masterson of the Indians are among the pitchers who were recently named their team's opening day starter.
Samardzija, 29, went 8-13 with a 4.34 ERA (91 ERA+) in 213 2/3 innings for the Cubbies last season. He started opening day last year as well. Manager Rick Renteria said Samardzija will be followed by left-hander Travis Wood in the rotation.
The 28-year-old Gallardo will be making his fifth straight opening day start, a new franchise record. He had been previously tied at four with Ben Sheets. Gallardo went 12-10 with a 4.18 ERA (94 ERA+) in 180 2/3 innings in 2013, his fifth straight year over 180 innings. Kyle Lohse will start the second game of the season.
Masterson, 28, will be making his third consecutive opening day start. He went 14-10 with a 2.45 ERA (109 ERA+) in 193 innings last season, his fourth straight with over 180 innings pitched. No word on who will follow him in the rotation just yet.
Chris Sale (White Sox), David Price (Rays) and James Shields (Royals) were also named opening day starters recently for obvious reasons.