Carl Crawford, Dan Haren join list of Dodgers not going to Australia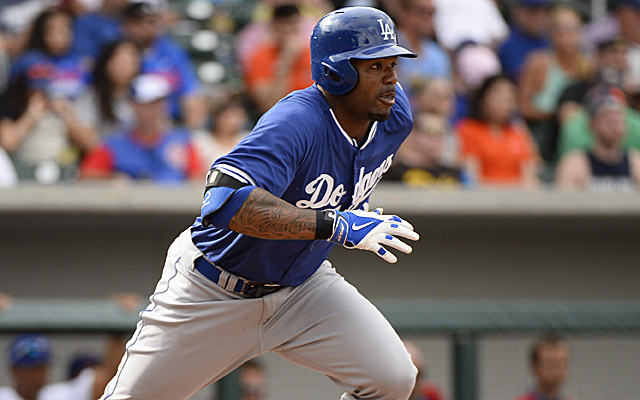 MORE: Spring Training | Scoreboard | FA tracker: hitters | FA tracker: pitchers
We already knew that center fielder Matt Kemp and No. 2 starter Zack Greinke weren't going to make the trip to Australia for the Dodgers in their two-game opening series against the Diamondbacks March 22-23. Now, we can add left fielder Carl Crawford and No. 4 starter Dan Haren to the list.
Without Greinke going, Clayton Kershaw and Hyun-Jin Ryu will be the starting pitchers for the two games, but Haren was at least a consideration to make the trip as an emergency starter. Instead, that role will likely belong to Paul Maholm. Still, this isn't a huge deal. Crawford's absence is more notable.
Crawford's fiancee, Evelyn Lozada, is expecting a child, so he's out, per manager Don Mattingly.
With both Crawford and Kemp down, the Dodgers can use Mike Baxter, Scott Van Slyke or maybe even prospect Joc Pederson in left -- alongside Yasiel Puig and Andre Ethier.