PHOTO: Rice University's alternate jerseys are pretty cool
MORE: Spring Training | FA tracker: position players | FA tracker: pitchers
The Rice Owls are 15th in Baseball America's most recent college baseball rankings, but in the unofficial category of Alternate Jerseys That Elicit Highest Levels of Aesthethic PleasureTM, they perhaps top the loop. Please witness said alternate jersey, but only after girding yourselves for emotional baseball uplift ...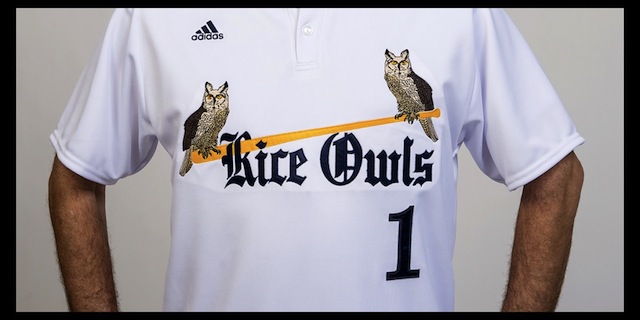 (Image: The Birdist)
Yea, verily!
I break no news when I point out that this crackin' good design owes more than a little something to the Cardinals and their iconic "birds on the bat" logo. Nothing wrong with a little creative "sampling," though.
Nicely done, Fightin' Owls.