Michael Pineda impressive Tuesday; Ricky Romero not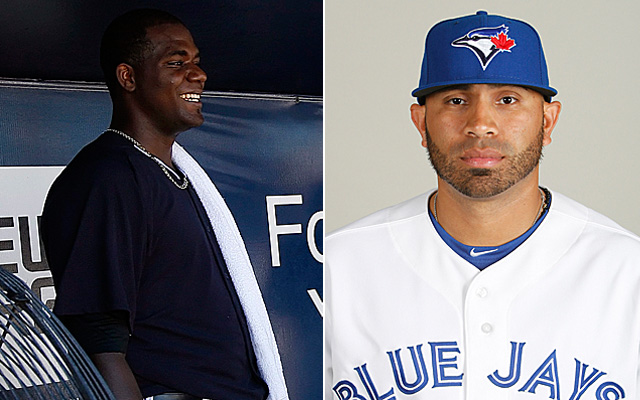 MORE: Spring Training | Scoreboard | Team previews
We're within the last two weeks of spring training, so the on-field performances of those battling for jobs are under more a microscope than they might have been a few weeks ago. Michael Pineda of the Yankees and Ricky Romero of the Blue Jays are especially intriguing players to follow as it pertains to possibly making their respective starting rotations out of the gate.
Pineda appears headed to nailing down the fifth starter role for the Yankees after yet another impressive outing Tuesday.
On the flip-side, Romero surely just pitched himself out of the running for making the Blue Jays' rotation -- which was a long-shot anyway.
Pineda threw 60 pitches -- 45 of which were strikes -- over the course of 4 1/3 shutout innings. He allowed only four hits without walking anyone and striking out five. That means that he's worked exactly nine innings this spring, having yet to allow a run. He's struck out 14 and walked one while giving up just eight hits.
The 25-year-old Pineda was an All-Star his rookie year for Seattle before being traded to the Yankees for Jesus Montero (then a highly-touted prospect). He's missed the past two seasons while recovering from right shoulder surgery -- though he did make 10 starts in the minors last year, posting a 3.32 ERA in 40 2/3 innings.
The contrast to Pineda Tuesday was clearly Romero.
A former opening-day starter and All-Star, Romero was awful in 2012 and even worse in 2013, when he spent most of his time in Triple-A trying to sort through control issues.
Romero entered Tuesday throwing the ball well, sporting a 1.29 ERA and 1.14 WHIP in seven innings thus far in the spring. He got the start against the Tigers and the wheels completely fell off.
In just 2 2/3 innings, Romero allowed three runs on three hits. It wouldn't have been so egregious, but for this: He walked five, struck out none, uncorked two wild pitches, hit a batter and threw more balls (34) than strikes (23). Yes, he recorded eight outs, but three of those came on the basepaths.
That's just not going to cut it.
So if we're guessing here, the money is on Pineda being in the Yankees rotation to start the season and Romero to be buried somewhere in the minors.