Tigers GM confirms Iglesias likely to miss 2014 with stress fractures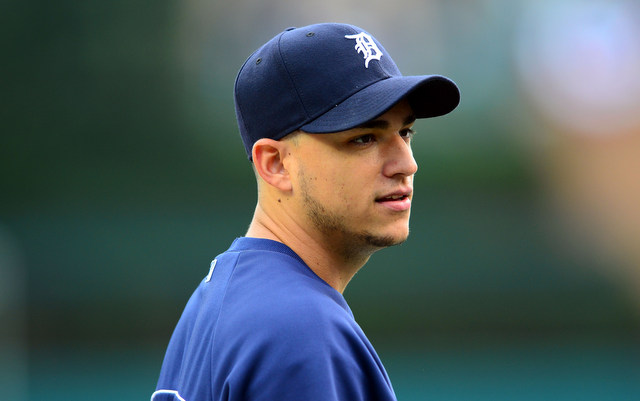 MORE: Spring Training | Scoreboard | Team previews
Tigers GM Dave Dombrowski confirmed to reporters that shortstop Jose Iglesias is likely to miss the entire 2014 season with stress fractures in both legs. There is a tiny chance he will be able to play late in the season. Iglesias is expected to be ready to go in 2015.
Dombrowksi said Iglesias will be limited to "non-weight bearing conditioning" exercises like biking and swimming for four to six months. He will be re-evaluated after four months. The GM also confirmed he has not had "any serious trade discussions" regarding a replacement shortstop.
Iglesias, 24, has battled shin splints for most of his career. He confirmed the stress fractures earlier this week and said he hoped to play this summer. Iglesias hit .303/.349/.386 (101 OPS+) with superb defense for the Red Sox and Tigers last season, finishing second in the AL Rookie of the Year voting.
Hernan Perez is seen as the likely candidate to take over at short. Stephen Drew remains unsigned and, as Dayn Perry wrote this week, the Tigers could pursue him.