PHOTO: Bobby Cox and Greg Maddux check out their new 'home'
MORE: Spring Training | Scoreboard | Team previews
Braves legends Bobby Cox and Greg Maddux (preemptive strike: yes, Maddux also had some exceptional seasons for the Cubs) were among those elected to the Baseball Hall of Fame earlier this year, and they'll be inducted later this summer.
In advance and anticipation of that very special occasion, Messrs. Cox and Maddux recently took a walking tour of the place in which they'll soon be enshrined. Come with them, won't you?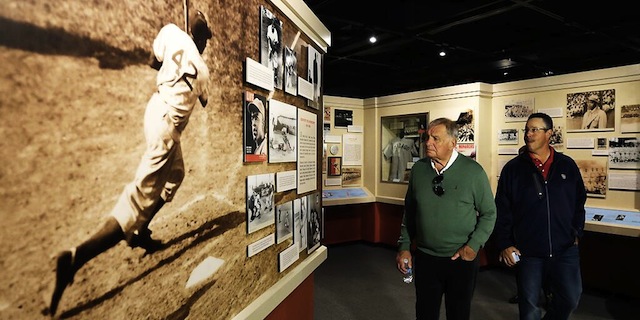 If you're going to get acquainted with the Hall, then, yes, you'd best introduce yourself to No. 42.
(Wink of CBS eye: @MLB)