MLB injury, news and rumors roundup for March 29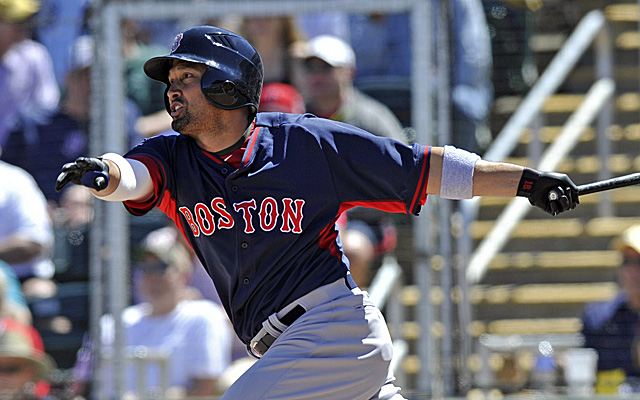 MORE: Predictions | Spring Training | Scoreboard | Team previews
For those of you who keep "normal" hours, there is but one more night of shut-eye before the now-traditional Sunday evening opener and only two nights of sleep before the long-time traditional Opening Day for Major League Baseball's 2014 regular season. What a glorious time.
Now, in light of that, there are plenty of roster decisions involving the fifth starter and last few bullpen spots or bench players. Our fantasy baseball guys do an excellent job of covering an inordinate amount of news all day, every day, so click on through to see every single update.
We'll hit on the major things here.
INJURY UPDATES
Braves: Reliever Cory Gearrin might need Tommy John surgery.
Brewers: Jean Segura (shoulder) should be ready for Opening Day after all (jsonline.com).
Diamondbacks: Cody Ross will begin the season on a rehab assignment as he looks to return from a fractured hip last August (Jack Magruder).
Dodgers: Clayton Kershaw has been placed on the disabled list.
Nationals: Doug Fister (lat strain) should miss around a month of the regular season (Bill Ladson).
Padres: Carlos Quentin will begin the season on the DL. Thanks to that, Xavier Nady has made the team.
Red Sox: Right fielder Shane Victorino needs to get an MRI on his right hamstring and it's possible he'll have to be placed on the disabled list, though nothing is known until the results are in hand (MLB.com).
Royals: Omar Infante (elbow) is expected to start Opening Day (Andy McCullough).
MISCELLANY
Dodgers: The club's fifth starter will be Josh Beckett (latimes.com). They may not need one until April 19, depending upon how well Kershaw heals. If they need one before then, it might have to be someone else, as Beckett is still working his way back from thoracic outlet surgery.
Indians: The club has given young catcher Yan Gomes a six-year, $23 million extension. Also, reliever Mark Lowe was signed to a minor-league deal after failing to make the Rays (Marc Topkin). Lowe had a 0.87 ERA and 12 strikeouts in 10 1/3 spring innings.
Mets: Jenrry Mejia has made the starting rotation over Daisuke Matsuzaka, who is "shocked" he didn't make it (MLB.com).
Red Sox: Jon Lester and the club have hit the "pause" button on contract extension talks, but take note that they haven't hit "stop."