Uniforms of the day: Michigan State looking old-school
More MLB: Scoreboard | Standings | Probable Pitchers | Sortable Stats | Odds
Michigan State takes on Oakland U. on Wednesday, and they're looking pretty sharp in advance of said match-up. Via @statebaseball comes the photographic evidence ...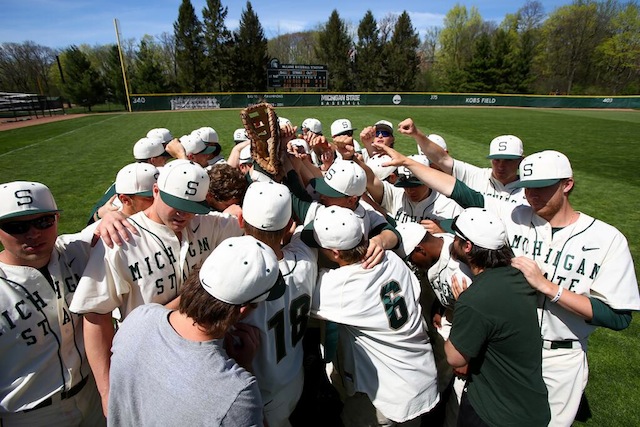 Nifty enough to receive my cherished and exalted Fred McGriff-Style Full Professional EndorsementTM! I love the font, the all-white look, the piping on the uniform tops, the simple jersey fronts, and I strongly suspect that exposed stirrups lurk just out of frame.
Maybe it's not quite enough to take the belt and the title from Indiana, but the Spartans are looking quite dapper.