IMPORTANT GIF: Human child goes coconuts at Cardinals-Reds game
More MLB: Scoreboard | Standings | Probable Pitchers | Sortable Stats | Odds
As the parent of a human spawn, I can testify that human spawn are quite capable of going momentarily insane -- "gorilla with rabies" levels of insane -- without symptomatic warning. This appears to have been the case during the late innings of Wednesday night's Cardinals-Reds game, when, in the course of a Billy Hamilton plate appearance, a young lady succumbed to the lure of chaos and the ills of the mind (focus on the background) ...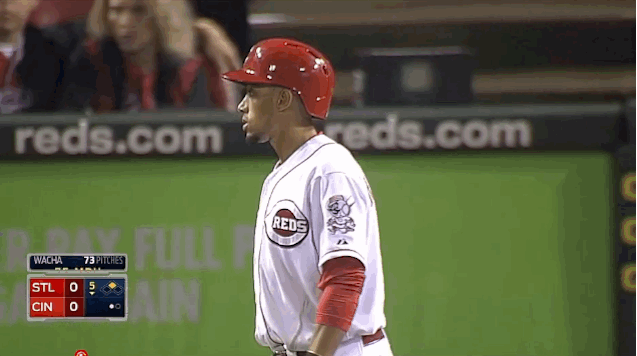 It happens, this temporary madness. It afflicts us all at times. Sometimes, though, it leads to hard-won brilliance. Like now, for instance.
Addendum: How is this news? How, indeed.