Tweet of the day: Fan can relate to Billy Hamilton's injury
More MLB: Power Rankings | Expert Picks | Latest news & notes | Fantasy news
You'll recall that in this space we noted that Reds fly-catcher Billy Hamilton recently injured his hand while making a nifty snare in center. That injury turned out to be sprained knuckles, and Hamilton is likely to sit out Friday's tilt.
Regarding his long-term recovery, though, a Reds rooter is here with some consoling wisdom for young Mr. Hamilton ...
@ctrent a few years ago I sprained knuckles by scraping Fritos into the bottom of a can of cheese and I was ok a few days later, billy be ok

— Pat (@Sedamsville14) May 2, 2014
We have maladies known colloquially as "Tennis Elbow" and "Montezuma's Revenge," so why not "Frito Knuckles"? Why not indeed.
At this point, we are honor-bound to produce what follows: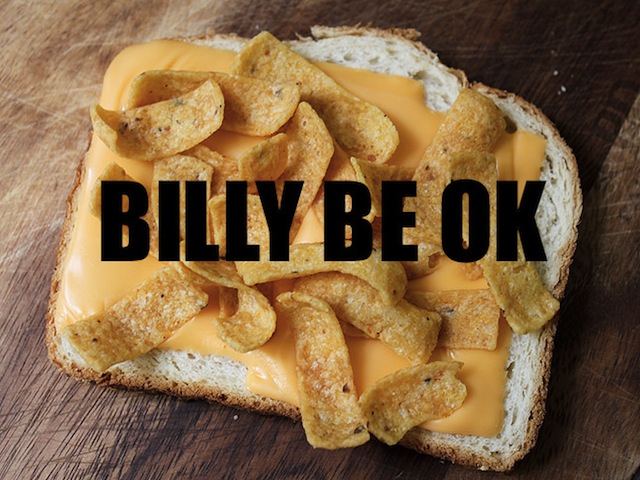 Sure, sure, to be groaningly technical about it that's a Fritos-n'-cheese sandwich, which, unlike Fritos n' cheese dip, isn't linked to Frito Knuckles by controlled double-blind clinical trials, but the point stands, and the point is this ...
You're going to be just fine, Billy Hamilton.
(Wink of CBS eye: C. Trent Rosecrans, gentleman's gentleman)