Padres feign insanity, intimidate Reds out of EOB heavyweight title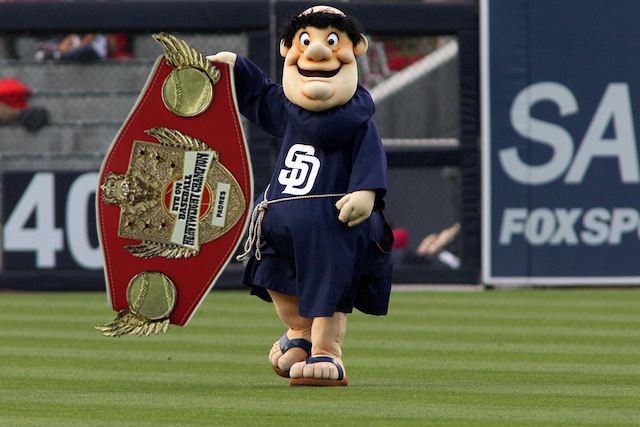 More MLB: Power Rankings | Expert Picks | Latest news & notes | Fantasy news
On Thursday night, the Padres claimed the nightcap of a doubleheader with the Reds, and in doing so they claimed the Eye On Baseball Heavyweight Championship.
Wait, the "Eye On Baseball Heavyweight Championship"? What's that? That, friends, is this ...
The Eye On Baseball Heavyweight Championship, inspired by the valorous glories of professional wrestling, is back for a second season.

The defending World Series champ starts the regular season with the belt. From there, here are our rules.

1. A team must win a series from the champion to take the belt. One game isn't going to cut it, considering it's a 162-game season and teams all view the season in terms of series.

2. If the belt-holder splits a series (two- or four-game series), it retains. Much like on a draw in boxing or a count-out situation in pro wrestling, you don't get the belt unless you actually beat the champion. A tie isn't good enough.

3. If, at the end of the regular season, the belt-holder does not make the playoffs -- and due to the dynamics of this thing, that scenario is entirely plausible -- said team will be stripped of the title for not qualifying for the postseason. Then the winner of the playoffs -- the World Series -- takes the belt and the title into the offseason.
So how did the Padres win both belt and title from the Reds? As noted in the headline, they pretended to be insane, thus horrifying the reigning champs before the match even began. Here, check out these official MLB pre-game highlights ...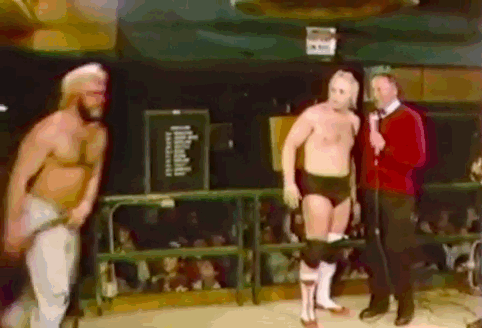 Intimidating, what with the blood and self-flagellation and all. Little wonder the Reds lost the strap!
And now let us cast unworthy eyes upon the immaculately maintained Roll Call of Honor ...
| Eye On Baseball Heavyweight Champion | 2014 title reign |
| --- | --- |
| | March 31 - April 4 |
| | April 5 - April 14 |
| | April 15 - April 23 |
| | April 24 - May 2 |
| | May 3 - May 10 |
| | May 11 - May 14 |
| | May 15 - Present |
Next up for the title-holding Padres? A three-game set in Denver, home of the former-champion Rockies. At stake? The Eye On Baseball Heavyweight Championship ...