Stat of the Day: Zack Greinke would help the Royals ... on offense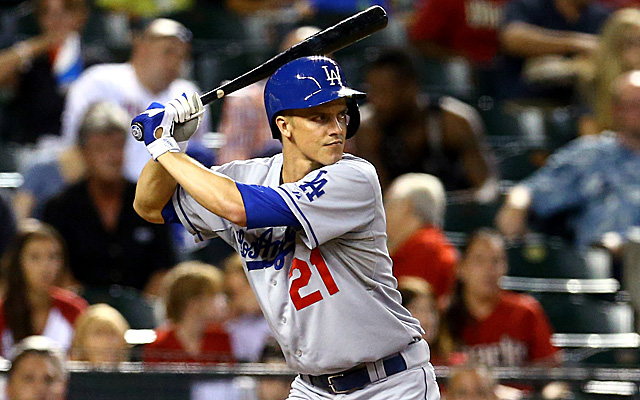 More MLB: Power Rankings | Expert Picks | Latest news & notes | Fantasy news
Dodgers pitcher Zack Greinke is a pretty impressive all-around player. Not only is he an excellent pitcher (7-1 with a 2.06 ERA right now isn't too shabby), but he's pretty adept with the bat as well. In 16 at-bats so far this year, Greinke has four hits, meaning he's hitting .250 -- but with two walks and three doubles, his OPS is .771.
Which brings us to ...
Zack Greinke's .771 OPS is higher than any qualified hitter on the Royals (h/t @WakaFlockaFleet)

— YCPB (@cantpredictball) May 20, 2014
Sure enough, here are the Royals leaders in OPS:
Lorenzo Cain, .749
Salvador Perez, .738
Eric Hosmer, .734
Alcides Escobar, .733
Alex Gordon, .722
Now, my headline was hyperbole and context is necessary. Greinke himself isn't "qualified" and his 19 plate appearances is a real small sample. This does, however, say something about the offensively-challenged Royals, who enter Tuesday 13 in the AL in runs, 12th in on-base percentage and last in both slugging percentage and OPS. Oh, yes, and last in homers with just 15 -- or the same number that Jose Abreu has all by himself.
Greinke, meanwhile, shouldn't be considered as a guy hitting outside his ability. He hit .328/.409/.379 with three doubles and four RBI last season. He's now 23-for-74 with six extra-base hits and nine walks since joining the Dodgers.
Considering Greinke pitched the first seven years of his career with the American League Royals, this is even more impressive.