Report: Reinsdorf at odds with Selig over next commissioner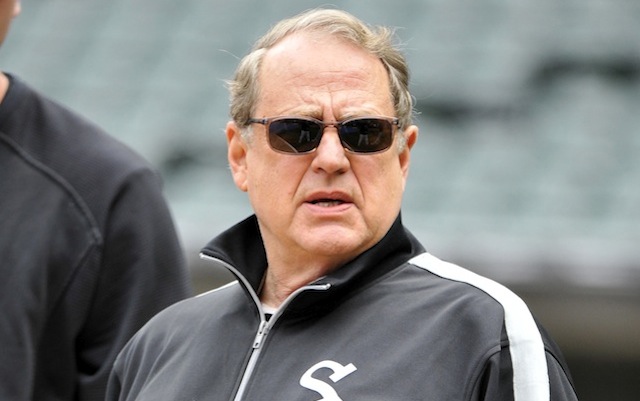 More MLB: Power Rankings | Expert Picks | Latest news & notes | Fantasy news
Bud Selig is of course planning to step down as MLB commissioner following the current season. Selig's hand-picked choice to succeed him is current MLB chief operating officer Rob Manfred. Owners, however, recently named a committee tasked, presumably, with putting forward their own choice, which in the end may or may not be Manfred.
According to Michael S. Schmidt of the New York Times, you can put White Sox owner Jerry Reinsdorf squarely in the "not Manfred" camp. Schmidt writes:
In discussions with other owners, Mr. Reinsdorf has raised questions about Mr. Selig's transparency as commissioner and argued that Mr. Selig should play only an advisory role in picking his successor. Mr. Reinsdorf argued that, unlike owners who have hundreds of millions of dollars invested in their teams, Mr. Selig has no ownership in the game after he retires.

"What I have said about Rob is none of your business," Mr. Reinsdorf said in a telephone interview, interjecting an expletive.

Mr. Reinsdorf said he "had never said a bad word about Bud," who he said "was the game's best commissioner." But he said that he believed that the owners — not Mr. Selig — should be in charge of picking the next one.
As Schmidt notes, this is significant because Reinsdorf has long been one of Selig's "inner circle" allies among owners. There's no doubt that Selig has accrued more power than any commissioner since Judge Landis, but, in the end, it's the owners who'll choose MLB's next leader. It remains to be seen what kind of "opposition bloc" Reinsdorf can assemble, assuming that's what's going on.
For more on why Reinsdorf is reportedly opposed to Manfred, do give Schmidt's piece a full reading.